Travel Destinations in Ubud – Ubud is famous as a place for solitude. Suitable as a destination for honeymooners or as a tired release from the hustle and bustle of the city. This area has many tourist spots that pamper the traveler.
In addition to paid tours, you can also visit some free tours in Ubud. Even though it is free of admission tickets, these tourist attractions are unique and excellent. Come on, check if there are any free tourist attractions, yes, in Ubud, Bali!
1. Tegalalang Rice Terrace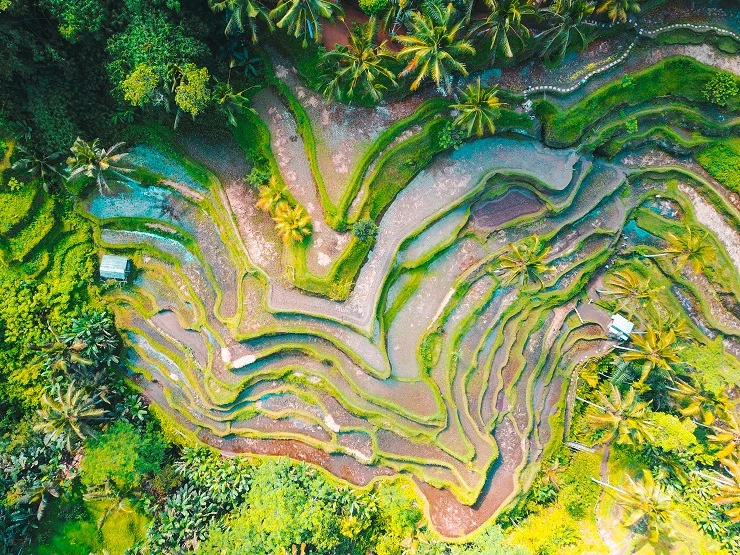 Besides Monkey Forest Ubud, this is the most favorite destination in Ubud. Many tourists visit to enjoy the rice fields with this terracing system in Ubud.
The terraced rice fields make it look charming. The terraces in Tegalalalng are said to be the most beautiful in Bali. The best time to visit Tegalalang is in the afternoon.
Besides enjoying the rice fields, you can also see the activities of the farmers in this place. If you only see from the side of the road, there is no entry fee. But if you want to walk more on the rice fields, get to know the irrigation system, know how to maintain rice until harvesting, you will be charged.
2. Campuhan Ridge Walk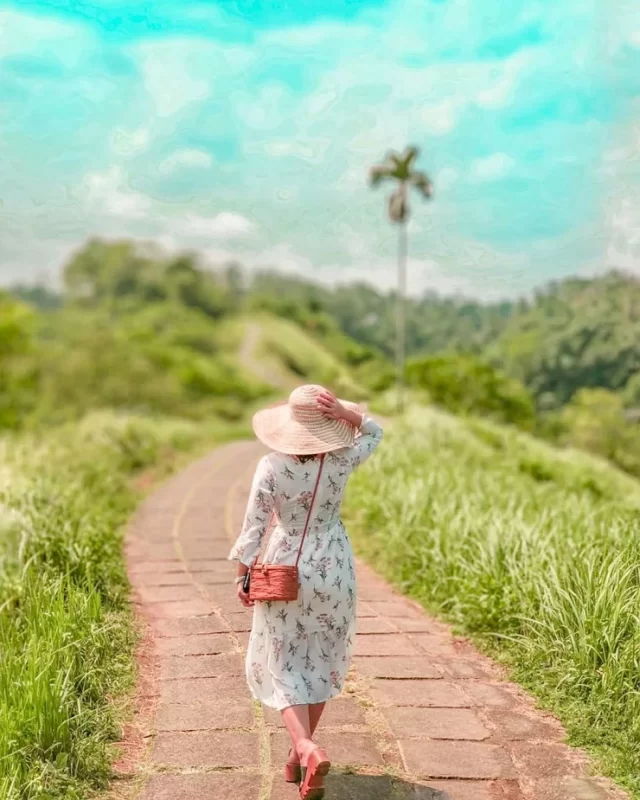 If you like physical activities, such as trekking, you should visit this place while in Ubud. Campuhan Ridge Walk is a 2 km trekking route in the hills that passes through weeds and rice fields. You can also see green bees and villa buildings on the hillside.
The combination of natural scenery at Campuhan Ridge Walk is perfect! The best time to visit it is in the afternoon. Foreign tourists dub Campuhan Ridge Walk as Sunset Hills. On the hill, you can see a beautiful sunset.
For some people, this place is considered sacred. Some call it the Hill of Love. When you are there, you should always maintain your attitude, yes.
3. Taman Saraswati Temple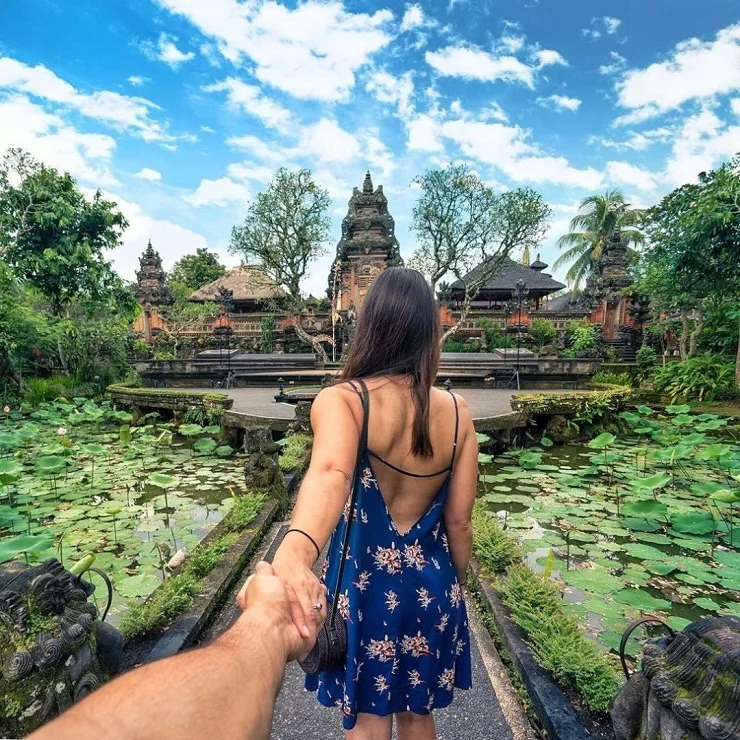 Who would have thought that this beautiful temple tour was free of charge! Saraswati Temple, built-in 1951, was built as a place of worship for Dewi Saraswati, whom Hindus believe as the goddess of knowledge.
Apart from the unique temple building, another thing that makes this place so unique is the water garden filled with pink lotus flowers. Tourists will usually take pictures on the bridge between the water park and the temple background.
4. Petulu Village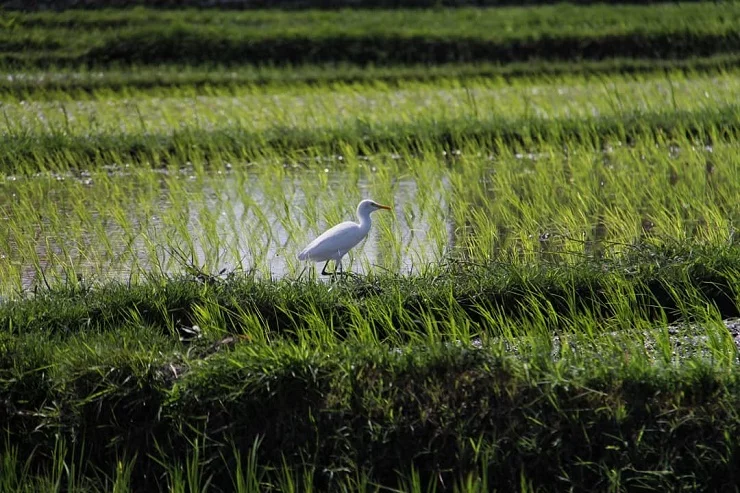 Petulu Village is one of the unique villages in Ubud and very interesting to visit. In this village, residents can see many white storks known as kokokan.
The number of crows even reaches hundreds of tails, you know. This type of bird is very sacred by the local community because it is considered a guardian of the gods. You can come to this village to see its uniqueness in the afternoon before sunset when the crows fly towards their nests.
5. Nyuh Kuning Village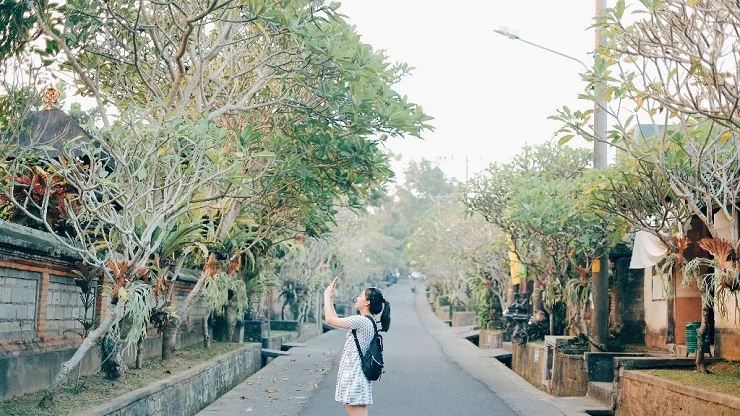 Built based on the concept of Tri Hita Karana, Nyuh Kuning Village in Ubud maintains a harmonious relationship between humans and humans, humans and nature, and humans and God.
This village is still a traditional village, far from a modern touch. You can feel the natural and cultural atmosphere that blends in this place. You can get around the town on foot or by bicycle.
At night there will be a dance performance which is quite affordable. If you want to be closer to Bali's people, culture, and nature, you can stay at the residents' homes provided there.
6. Ubud Art Market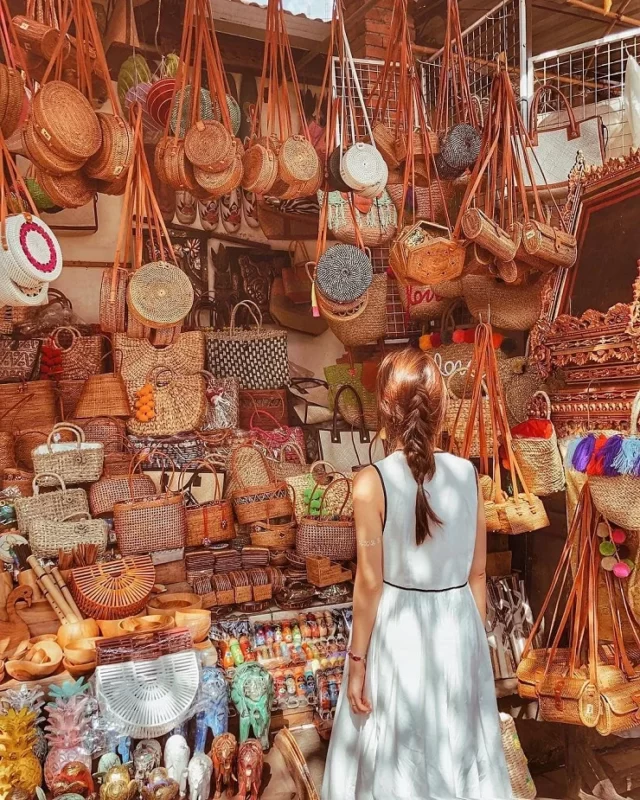 There is no charge to enter the Ubud Art Market area. But if you intend to shop, you have to prepare money according to your budget. The best time to shop here is in the morning. Traders in Bali believe that their wares will sell well if their merchandise sells in the morning. In addition, being at the Ubud Art Market in the morning is also convenient because it is not too crowded.
You can find various handicraft items in this place, such as paintings and sculptures—Balinese sandals, T-shirts, rattan bags, multiple knick-knacks, and beach sarongs suitable as souvenirs.
7. Puri Saren Agung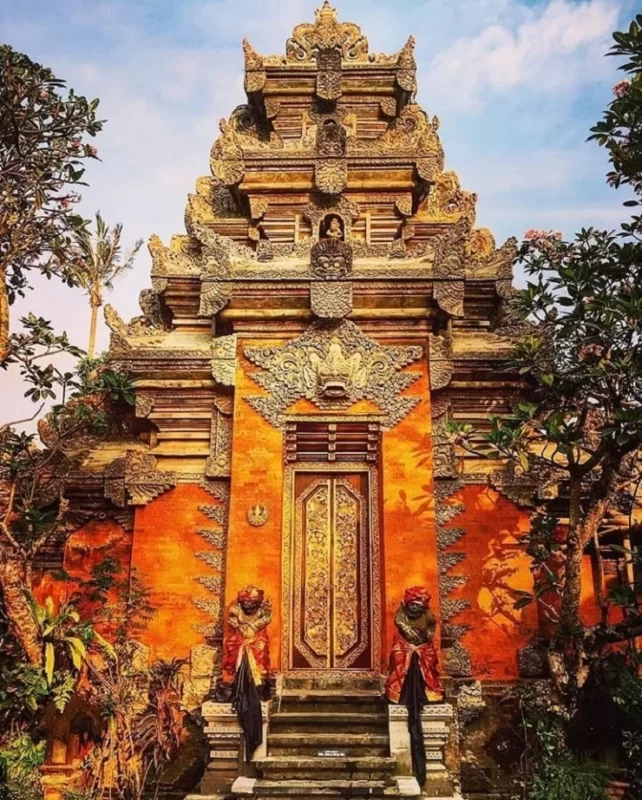 Located opposite the Art Market, there is a charming traditional Balinese building. This is Puri Saren Agung or Puri Ubud. This place is the palace of the King of Ubud, which was founded in the 1700s.
Besides enjoying the beauty of Balinese architecture, in this castle, you can also relax in an elegant garden. There are Balinese dance training activities by residents that you can enjoy too.