7 Types of Balinese Fabrics -The charm of beautiful nature is one of the characteristics of the Island of the Gods, Bali. In addition, Bali also has other treasures that are no less interesting, namely Balinese cloth, which consists of various motifs. Balinese fabrics are full of meaning and philosophy with bright colors and patterns. It starts from using Balinese material to cover the body during traditional ceremonies to ornaments to decorate the place of conventional rituals.
The following types of Balinese fabrics with beautiful motifs
Balinese fabrics are dominant with beautiful motifs and rich in cultural values. Making Balinese cloth that is quite complicated and take a long time is undoubtedly one of the people's interests. Balinese traditional fabric, generally known by tourists worldwide, consists of 5 motifs.
1. Endek Fabric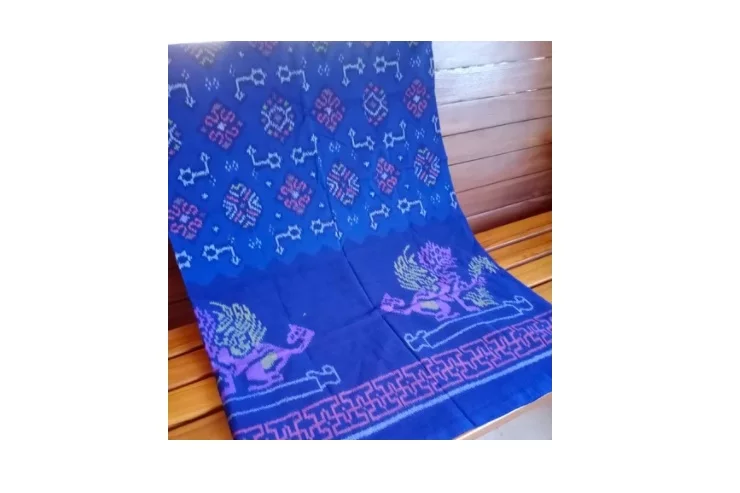 Endek cloth is one of the Balinese woven fabrics usually used in traditional and religious ceremonies in Bali. This Balinese cloth has a different meaning for each symbol. Even specific motifs on Endek cloth are only reserved for kings or nobles.
Developed in 1985, Endek cloth motifs such as the Encak Saji and Patra motifs have the meaning of respect for the Creator, so they are only used in religious ceremonies. For flora and fauna motifs and Balinese wayang figures from Endek cloth, they can be used for daily activities and socialization.
2. Rangrang cloth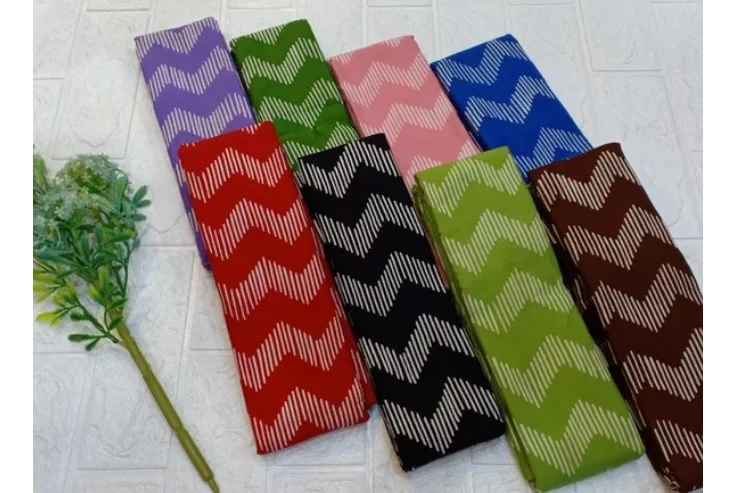 Rangrang fabric, produced in Bali's Nusa Penida area, has a unique characteristic: its symmetrical motifs and bright colors. The motif of this Balinese cloth is inspired by the mountainous and hilly areas of the Bali region. Then, for the color, Rangrang cloth uses natural dyes derived from plants such as wood fiber, mango skin, and indigo leaves.
In addition, the Rangrang cloth has the characteristics of its woven fabric which has small spaces with holes (bolong-bolong). This pattern of holes reflects the nature of the transparency of the Balinese people, namely the nature of being honest and open.
3. Gringsing Fabric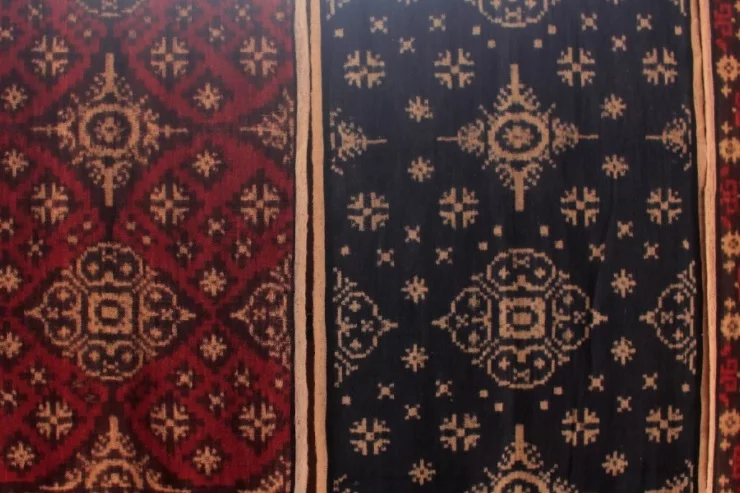 Tenganan Village, Bali, produces Gringsing fabric made using a double tie technique only available in Indonesia. This process takes a very long time, on average five years. At the same time, the weaving process itself takes about two months.
4. Poleng Cloth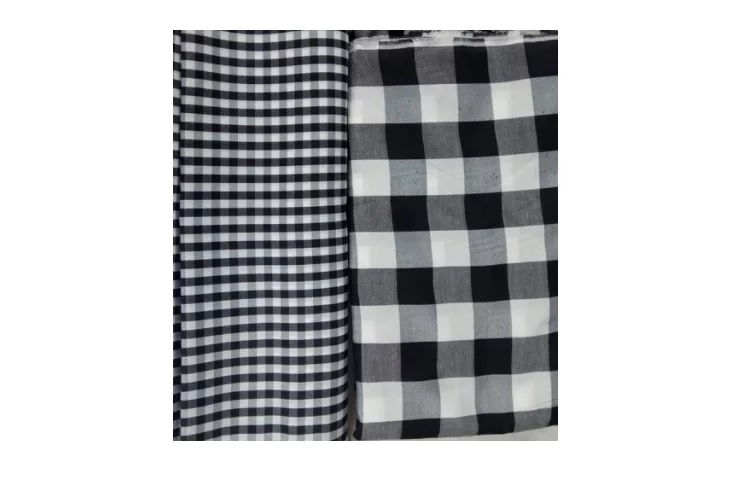 Poleng cloth is generally worn as a costume by Kecak dancers. The hallmark of this Balinese cloth is the black and white checkered design with two contradictory characteristics, namely Rwa and Bhineda, which mean the balance of nature. Besides being used in traditional ceremonies, Poleng cloth is wrapped around particular objects such as large trees and statues. The Poleng fabric signifies that a spirit or guardian is respected and has magical powers.
5. Prada Fabric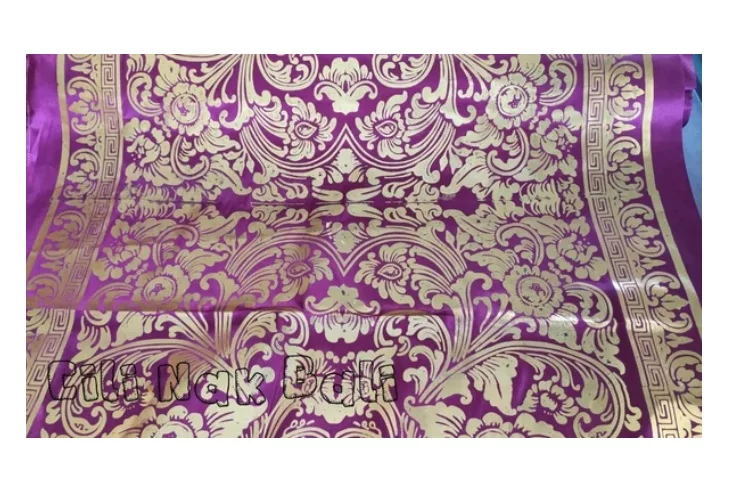 Balinese Prada fabric has a distinctive feature: the fabric design with luxurious flora and fauna forms. There is a golden color layer on all parts of the Prada fabric. The process of making Prada cloth requires a relatively high level of skill because of the intricate details of the motif. Prada cloth was made of real gold, but Balinese cloth artisans used gold-colored thread or foil over time.
6. Cepuk Fabric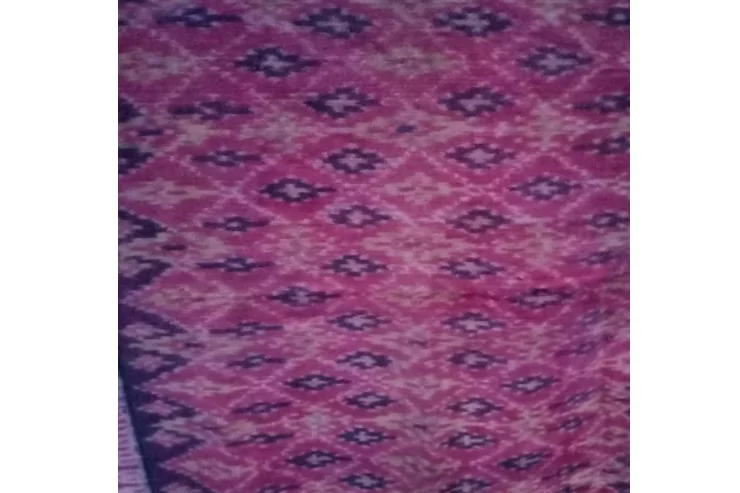 Cepuk cloth is one of the typical Balinese woven fabrics with a red base color and a distinctive motif. This cloth is usually used as a cover for the lower body when performing religious ceremonies in Bali. Cloth Cepuk is known to have mystical powers, namely as a protector from obstacles and dangers in carrying out rituals.
7. Songket Fabric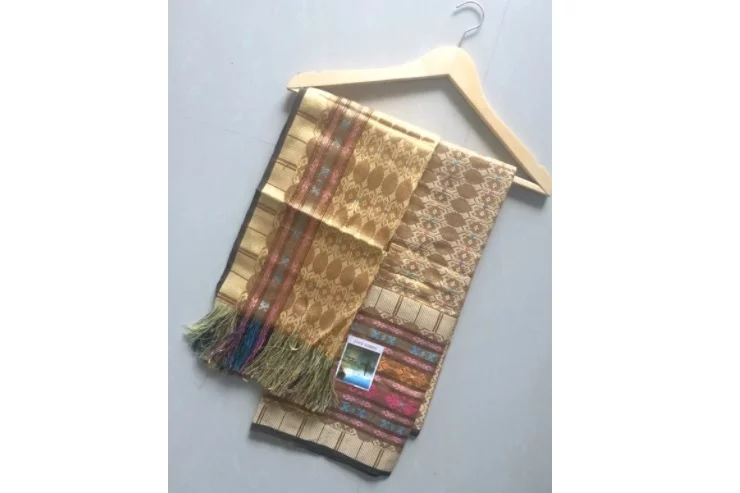 Balinese Songket cloth is characteristic of the pattern made from the warp threads that form various motifs. This Balinese cloth is woven with cotton, semi-silk, and entire silk threads. Several types of Songket cloth famous in Bali are songket with raw materials of gold, silver, cotton, and mixed and combination songket threads.