Functions & Characteristics! Balinese Traditional Houses – Besides being famous for having beautiful and exciting tourist destinations, Bali has traditional houses still maintained today.
Although foreign tourists visit many, foreign culture does not shake the local community's confidence to maintain the ancestors' heritage.
The traditional Balinese house is one of the traditional houses that is rich in philosophy and is strongly influenced by Balinese Hindu traditions and ancient Javanese elements.
Each part of the traditional Balinese house has its uniqueness with different names and functions. Come on, see the full review below!
The Uniqueness of Balinese Traditional Houses and Their Functions
Balinese traditional houses have unique designs and characteristics that depend on the function and area of the building.
Balinese traditional houses have three aspects: Parahyangan, Pawongan, and Palemahan, which are based on Asta Kosala Kosali, the science of building procedures and placement according to Balinese culture. Here is a series of traditional Balinese houses along with their respective pictures and uniqueness:
1. Aling aling
Aling-aling is a part of a traditional Balinese house located on the Island of a Thousand Temples with a house building that functions as a barrier between the outside and the angkul-angkul.
Aling-aling means positive and good energy for home harmony. This traditional house is also usually a barrier between angkul-angkul and places of worship.
In this building, there is a dividing wall in the form of a stone with a height of approximately 150 cm, commonly called a penyeker.
Aling-aling is identical to the privacy of the house owner because guests who come must side to the left when entering the house and to the right when leaving the house.
2. Angkul-Angkul
If you often visit Bali, this building is identical to Balinese houses, shaped like Candi Bentar, located in front of the house that functions as the entrance.
Angkuls have a connecting roof made of dry grass. However, over time, many have replaced it with tile, and there are carvings on the walls.
3. Bale Manten
In a traditional Balinese house, Bale Manten has a rectangular building located to the north of the main building and has two rooms, namely the suitable bale and the left bale.
Usually, Bale Manten's house is intended for the head of the family or daughters. The latter are not married or are still virgins. This is a form of family attention to girls to maintain their chastity.
4. Bale Dauh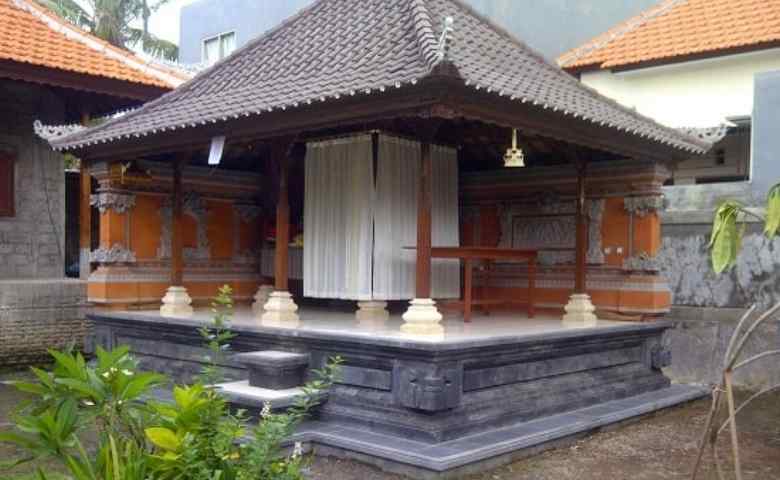 Bale Dauh is a building to receive guests and a bed for teenage boys. It is located in the western part of the main house with a lower floor height than Bale Manten.
The uniqueness of Bale Dauh is the number of poles that differ from one house to another and has a special designation for the number of poles.
The six pillars are called sakenem. The number of poles is 8, it is called antasari, and if the number of poles is 9, it is called sangasari.
5. Bale Sepakat
Bale Sepakat is part of a traditional Balinese house that relaxes all family members.
The uniqueness of this traditional Balinese house is that four pillars function as supports, and the roof is in the form of a gable.
With this building, it is hoped that family relationships will be more intimate and harmonious.
6. Bale Gede
Bale Gede is part of a traditional Balinese house that functions as a gathering place and a place to serve Balinese food used for traditional ceremonies.
It is located east of the main house with a higher floor position than Bale Manten. Its uniqueness is that there are 12 poles as a support and are often referred to as sacaroras.
Bale Gede is rectangular in shape and size larger than the traditional house building. Another function of this traditional house is that it is often used as a place to make Balinese statues or carvings and a place to knit clothes.
7. Klumpu Jineng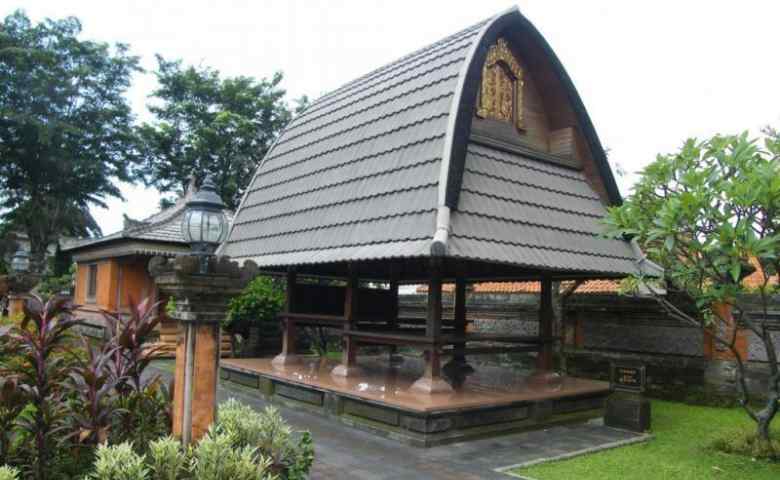 Klumpu Jineng has a stilt building design with a roof and outer walls covered in dry thatched. Its function is to store staple foods, such as rice, sago, corn, and others.
The interior of this traditional Balinese house is only found in a few areas. It is a sign that the house owner is a farmer.
However, Klumpu Jineng has been modernized by being built using building materials that are sturdier than using wood like in the past.
8. Pura Keluarga
The name of the building in the next Balinese traditional house is the Family Temple which functions as a place of worship and prayer.
This building must be owned by all Balinese people, both small and large. It is located in the Northeast area of ​​the house. Family Temples are also commonly referred to as exhibitions or objections.
9. Pawaregen
Next, there is Pawaregen which functions as a kitchen. Its size is not bigger than Bale Gede and not smaller than other bales. It is located to the south or northwest of the house.
Inside the Pawaregen building, there are two areas: a place to store cooking utensils and a place to cook or a dirty kitchen.
10. Lumbung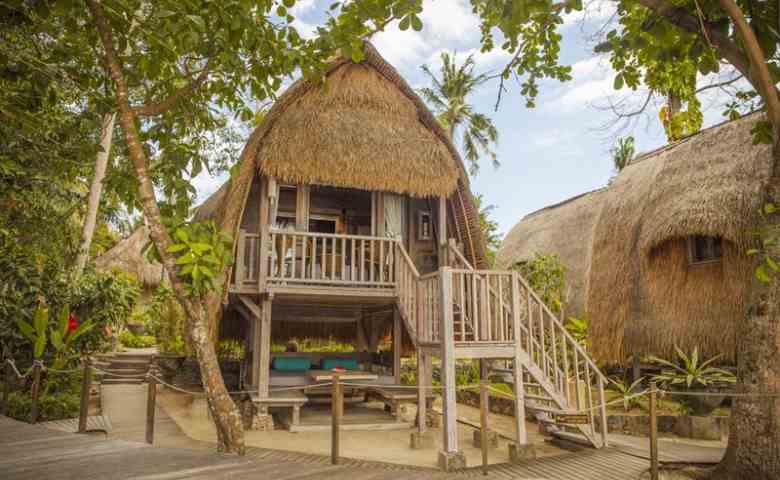 The Lumbung does not function as a house but as a place to store dry foodstuffs such as rice, corn, and others.
The Lumbung is located separately from the main building and is usually smaller than a bale, and is made of wood and a dry thatched roof. However, some modern barns are made of brick, sand, and cement.