It would help if you took advantage of your vacation to enjoy the natural atmosphere away from the city's noise. Camping, for example. Because you can feel nature's coolness, which is very good for health and inner peace.
Bali has long been a place to seek peace. Especially now that many camping sites are complete with facilities. You can choose a camping place around mountains, lakes, in the middle of plantations, or rice fields. The following is a portrait of a camping site in Bali.
1. Puncak Lestari Camp, which is on a hill. The location is north of the Bedugul Botanical Gardens, Tabanan Regency. It presents views of Lake Beratan, where the air is very cool. Besides camping, this place is usually used for picnics and outbound events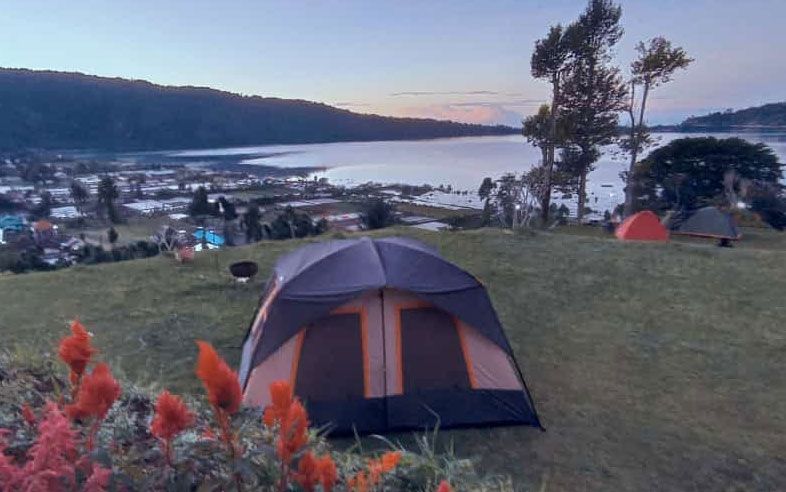 2. Glamor Camping Bedugul, Tabanan Regency. Camping with its sensation is right on the edge of Lake Beratan. The tents are large and comfortable, very suitable for families. Besides camping, you can also fish here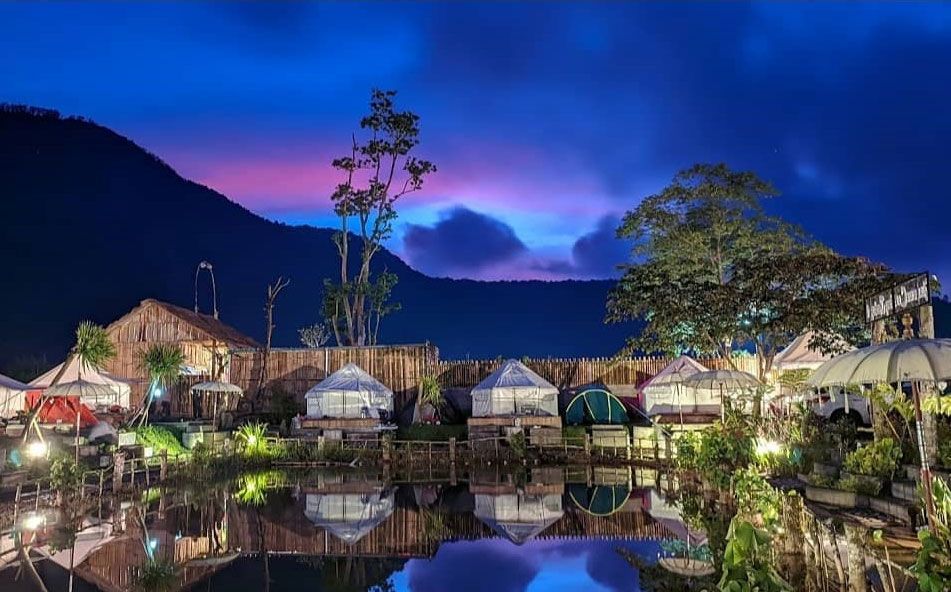 3. Batur Campground, Bangli Regency. You can choose an ordinary tent, luxury, or rent a villa room with wooden architecture. The location is on the edge of Lake Batur, and there is a warm water pool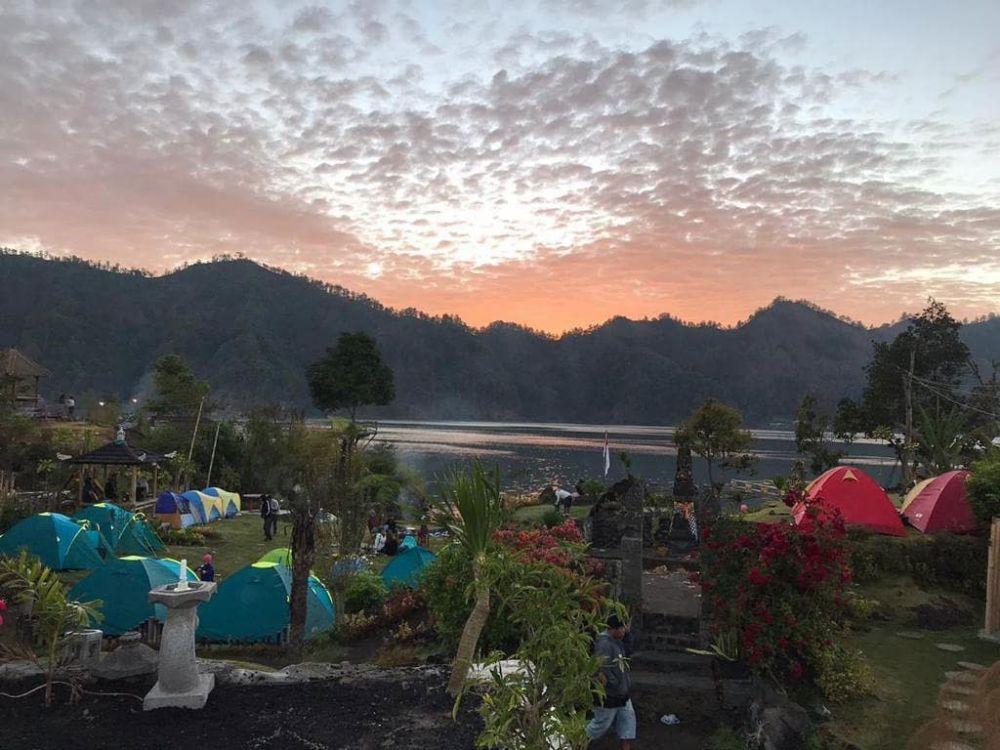 4. Kayupadi Sunrise in Pinggan Village, Kintamani, Bangli Regency. This place is very famous because it presents a breathtaking view of Mount and Lake Batur. So you feel above the clouds when camping here. You will be amazed to see the beauty of the sunrise in the morning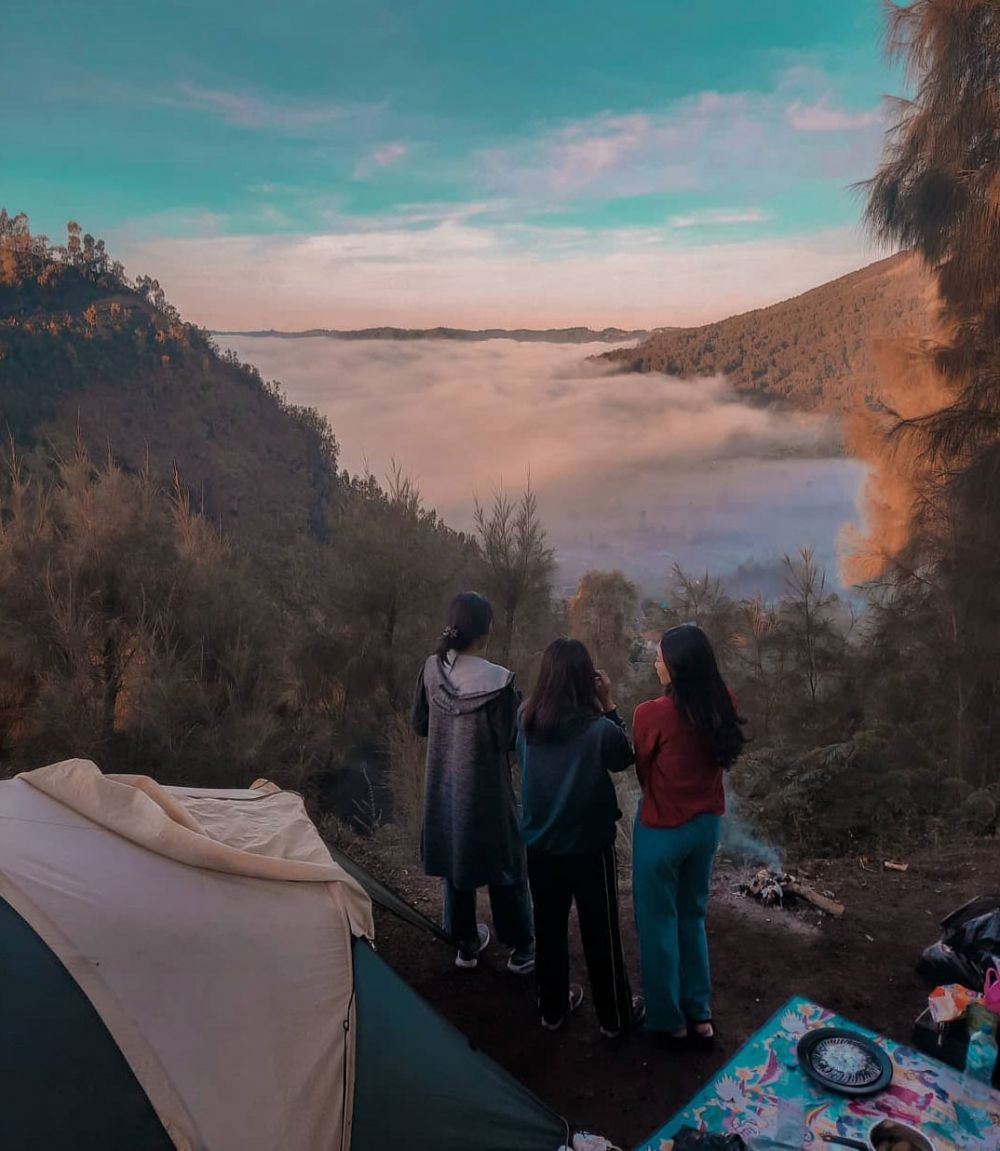 5 Denbukit Camping Ground Park is suitable for those who like a calm atmosphere on the edge of Lake Buyan, Buleleng Regency. Although it is not on the edge of the lake, the scenery in this place is in the form of green hills, which are very soothing to the eyes. They provide various types of tents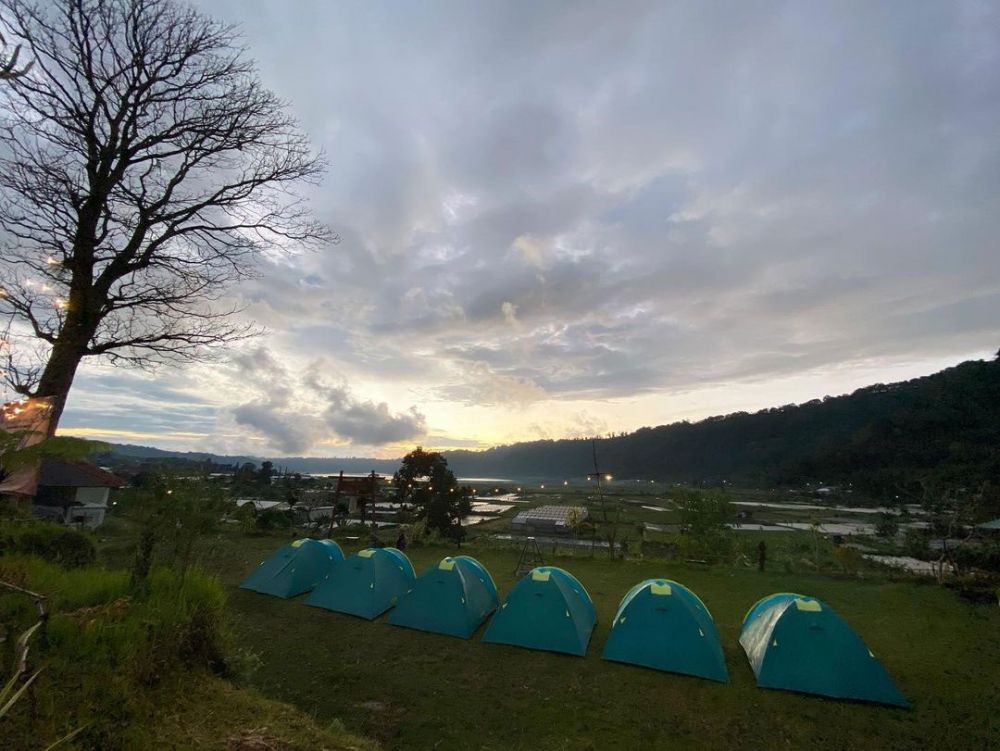 6. Pinggan Sunrise Camping is located at the height of Pinggan Village, Bangli Regency. The view is in the form of Mount and Lake Batur. The location is natural because it is around shady trees. This location is very instagramable, especially at sunrise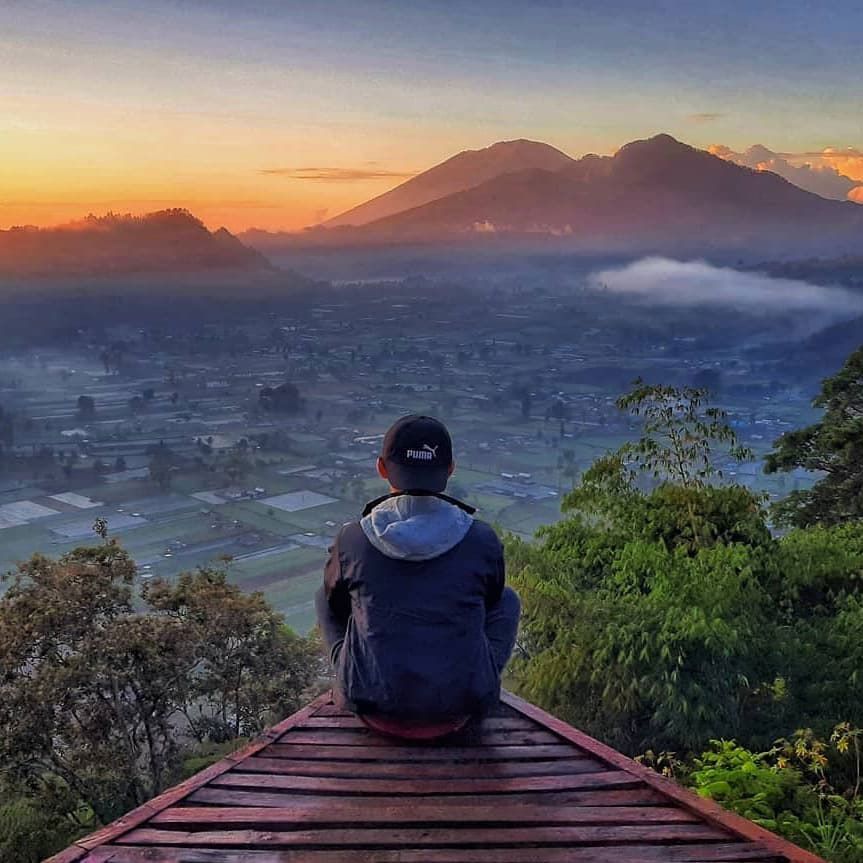 7. Mahagangga Valley is located on Jalan Raya Tirtagangga, Ababi, Karangasem Regency. This place is in the middle of rice fields with Mount Agung. They provide traditional huts with warm water facilities. You can also try trekking paths that offer natural views along the way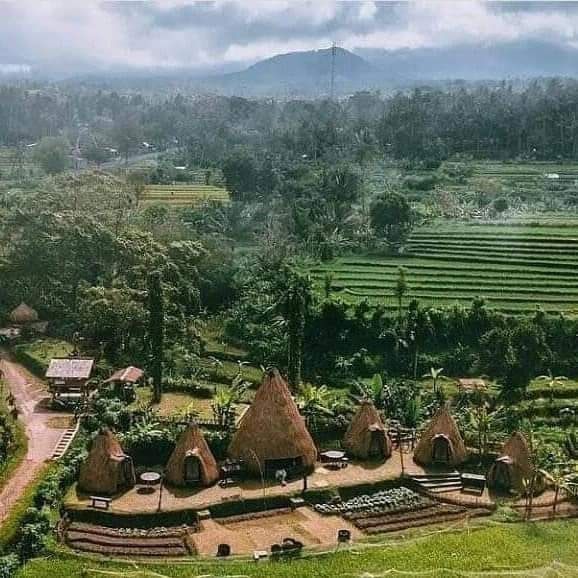 8. Bali Jungle Camping is perfect for those who want to be away from the crowds. Because of its location in the middle of a Padangan coffee plantation, Pupuan District, Tabanan Regency. You can rent a dome or live in a wooden house. Don't worry, even though it's in the middle of the garden; the facilities are complete, you know!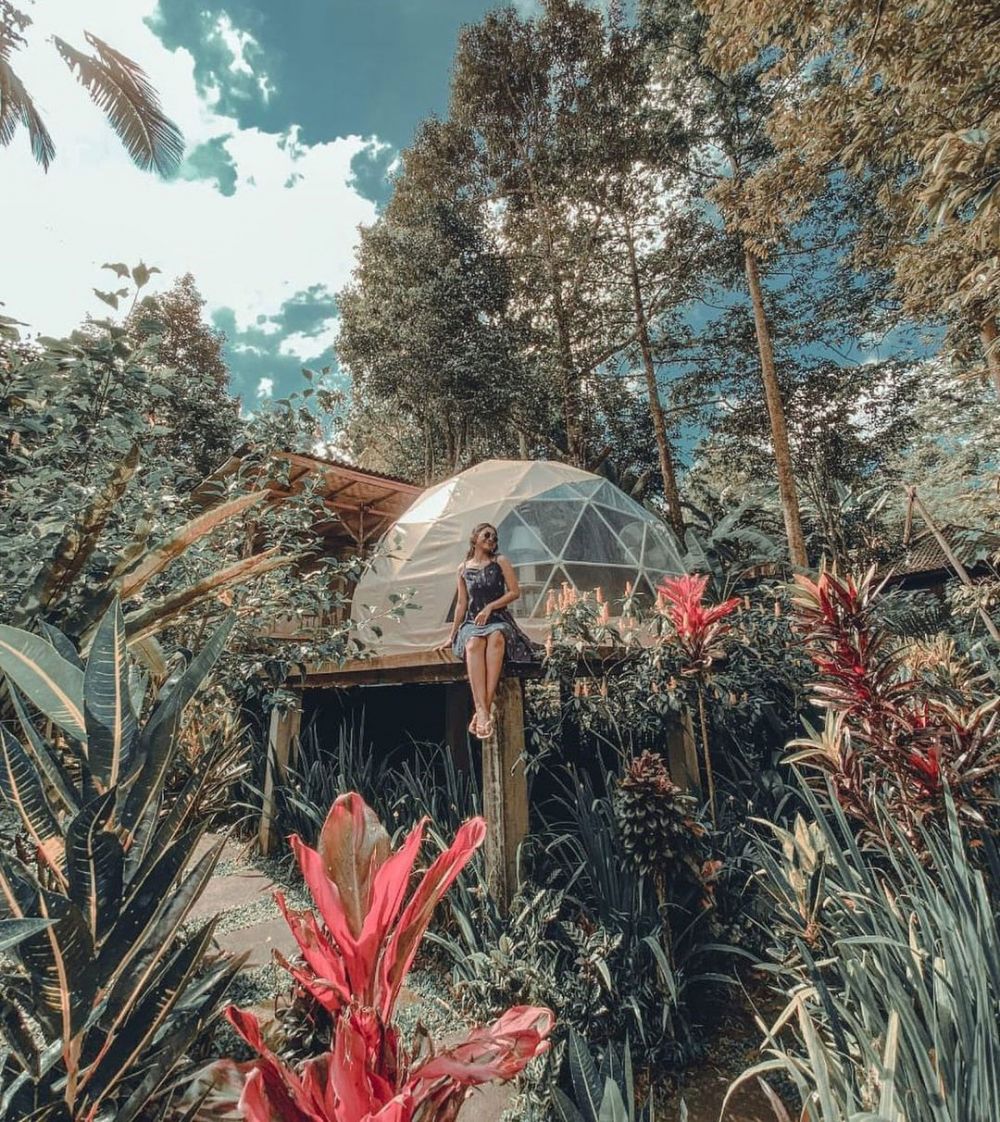 That's a portrait of a camping site in Bali. Rental prices vary, and it's best to make a reservation a week before planning to camp. This is because the number of tents or places to stay is limited. If you're camping in the open, don't forget to keep your surroundings clean and bring equipment to ward off the cold.