With some of the best beaches in the world, beautiful waterfalls, mountains, exotic temples, and affluent clubs, Bali is one of a kind destination featuring people from different cultures and religions making it a multicultural place. It is also esteemed for its authentic food such as Sate Lilit, Nasi Goreng, and Gado-Gado! When it comes to places to visit and things to do, there's no lack of these in Bali.
Sukawati is a district located in Gianyar Regency, it is famous for Sukawati Art Market, where you can shop for souvenirs, wood carvings, paintings, and handicrafts. There are a lot of things to do in Sukawati Bali such as exploring the museums and ancient architectural pieces and visiting Blanjong Pillar Check out the list of the most popular things to do in Sukawati Bali.
4 Best Things To Do In Sukawati Bali
You can easily find Indian, Chinese, Italian, American, and Asian food in Bali, so whenever you are hungry, Bali has got you covered. Have a look at the detailed list of things to do in Sukawati Bali!
1. Handicrafts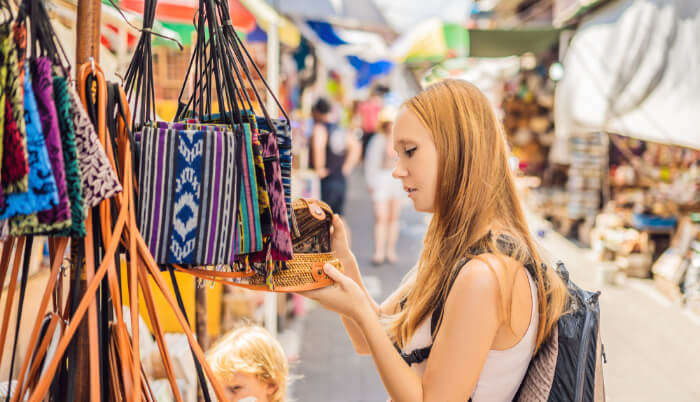 Apart from local produce, Bali also promotes its artisans and their commendable talent by bringing the spotlight on the goods crafted by them. They continue to be one of the best things to shop in Bali for every traveler who visits here. From vintage furniture to handmade terracotta, these handicrafts are the utmost essentials to buy when shopping in Bali, if you plan to take the real slice of Bali to your home!
2. Museum Le Mayeur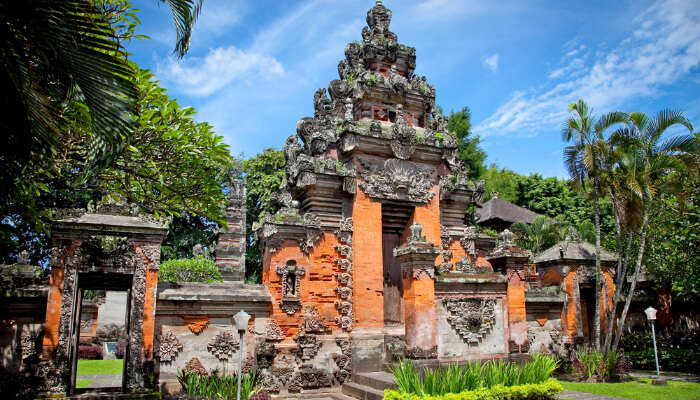 This is one of the must-visit locations which attracts tourists. This museum is situated in the house of a Belgian expatriate named Adrien-Jean Le Mayeur de Merpres. After he died in 1958 the house transformed into a museum. The museum showcases his collections and most of the paintings were of his Balinese dancer wife.