Lawar is a Balinese food specially made to celebrate Galungan and Kuningan. But over time, just like chicken opor on Eid al-Fitr, lawar is now used as a food menu in stalls and restaurants.
The main ingredient is pork. But now it can be replaced by young jackfruit and chicken meat. It will be delicious when eaten with warm white rice, green beans, jackfruit, and others. Here is a Balinese lawar recipe.
1. Chicken lawar recipe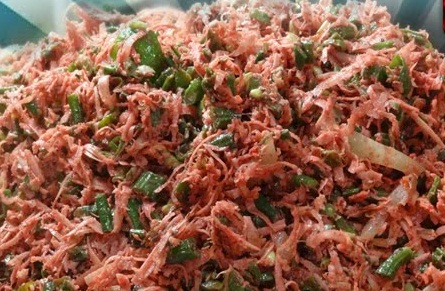 MIngredients to make lawar:
250 gr boneless chicken
2 bunches of long beans
1 young jackfruit
coconut roasted on the stove, then grated
1 lime
Sugar, salt and seasoning
Fried onions (Embe).
10 red onions
10 pieces of garlic
Embe seasoning (fried onions)
10 cayenne pepper
1 teaspoon grilled shrimp paste.
Spices to be mashed
3 cm kencur, laos, turmeric, ginger
7 red onions, 5 garlics
1 teaspoon pepper
2 pecans.
How to make chicken lawar
Chopped chicken, jackfruit, and long beans and put them in a container
Puree the spices, then saute until fragrant
Mix the chopped ingredients with grated coconut, shallots, garlic, ground spices that have been sauteed, shrimp paste, chili, seasoning, sugar, salt, lime juice. Stir in the pan evenly
When it's done, serve it.
2. Long bean lawar recipe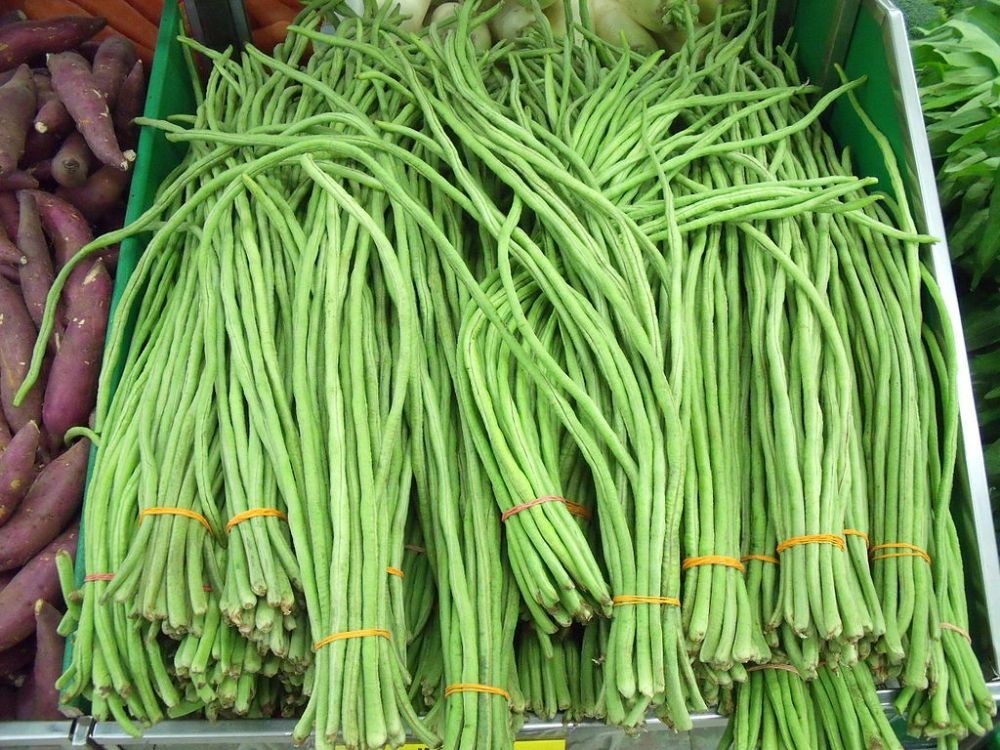 Ingredients
5 cloves of thinly sliced ​​red onion
1 bunch of long beans
teaspoon grilled shrimp paste
5 pieces of cayenne pepper, thinly sliced
teaspoon salt
1 lime.
How to make
Wash the long beans until clean and cut into small pieces, then boiled or steamed only half cooked. Remove and drain, then set aside first
Fry the sliced ​​red onion until it smells good and turns brown in color. Remove when it's cooked, and drain
Sauté the sliced ​​cayenne pepper until slightly dry, and add the previously kneaded shrimp paste with salt. Stir until well mixed
Prepare a container to put the long beans, stir-fried chili paste, and fried onions. Stir until evenly distributed and adjust the taste
If it is, add the lime juice, and stir again until blended
The dish is ready to be served.
3. Recipe for jackfruit lawar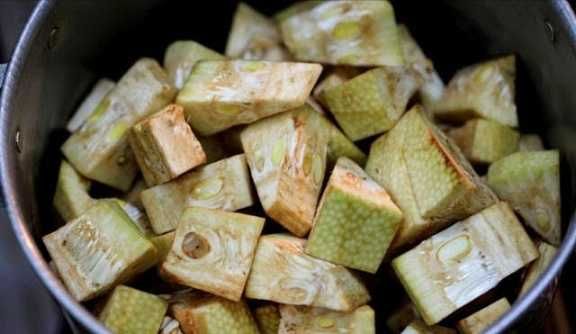 Ingredients
young jackfruit that has been boiled half cooked
1 bunch of long beans
1 tablespoon fried red onion
100 grams of boiled and chopped chicken breast
1 tablespoon fried garlic
1 teaspoon salt
toasted and grated coconut
1 tablespoon thinly sliced ​​cayenne pepper
1 teaspoon of flavoring.
Fine spice ingredients
10 red onions
10 pieces of garlic
2 large red chilies
3 cm ginger
3 centimeters of galangal
1 segment kencur
3 cm turmeric
3 pecans
1 teaspoon pepper
1 teaspoon coriander
2 lime leaves and salam
1 lime.
How to make young jackfruit lawar
The boiled jackfruit is chopped, but don't be too fine
Slice the long beans about 1 centimeter, then boil half cooked
Puree the spices and stir-fry until fragrant with lime leaves and greetings
Add the grated coconut to the ground spices. Ouch until evenly
Mix jackfruit and long beans in a bowl. Add the onion, garlic, and chili slices
Add ground spices and lime juice. Then mix well
Food is ready to be served.
The materials used are very easy and simple. Based on the Balinese lawar recipe above, which one have you tried at home?