Green Kubu in Nusa Penida Bali – Nusa Penida is the most crowded tourist spot visited by domestic and foreign tourists. The island, known as "The Blue Paradise Island," offers beautiful natural scenery, making it a significant tourist destination.
Of the many tourist attractions in Nusa Penida, tourists can visit the Green Kubu Penida destination in Sakti Village, Nusa Penida District, Klungkung Regency. This destination is said to be the best place to watch the sunset. The following is a portrait of Green Kubu, the best place for sunset in Nusa Penida Bali.
1. This destination is established and growing during the COVID-19 pandemic
https://baliamerta.com/green-kubu-in-nusa-penida-bali/(opens in a new tab)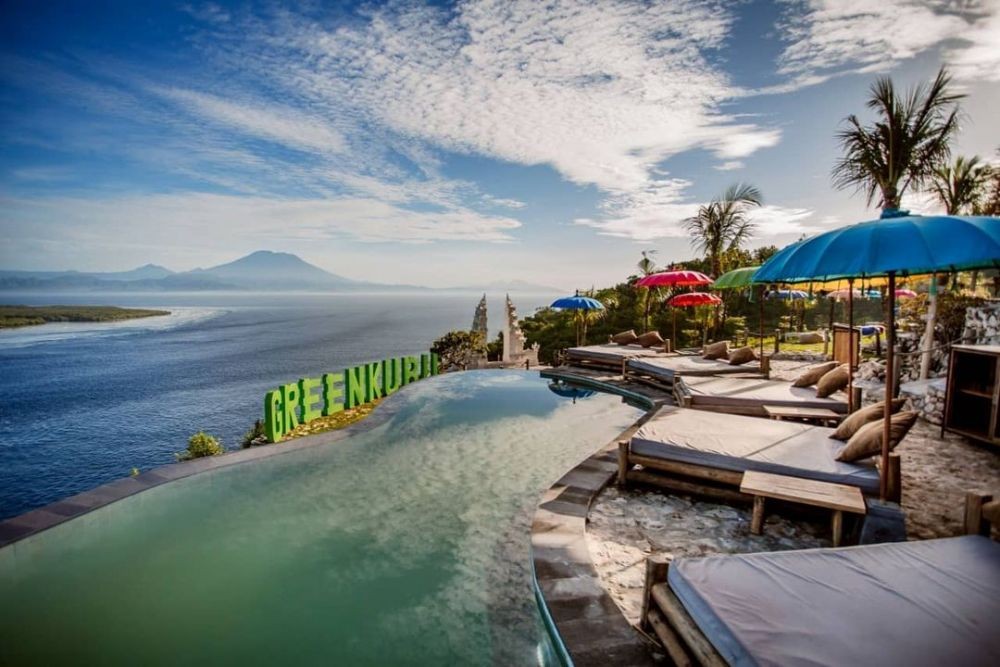 Green Kubu Penida is relatively new in Klungkung Regency. This destination is unique because it was established when the COVID-19 pandemic hit Bali and other parts of the world in December 2020.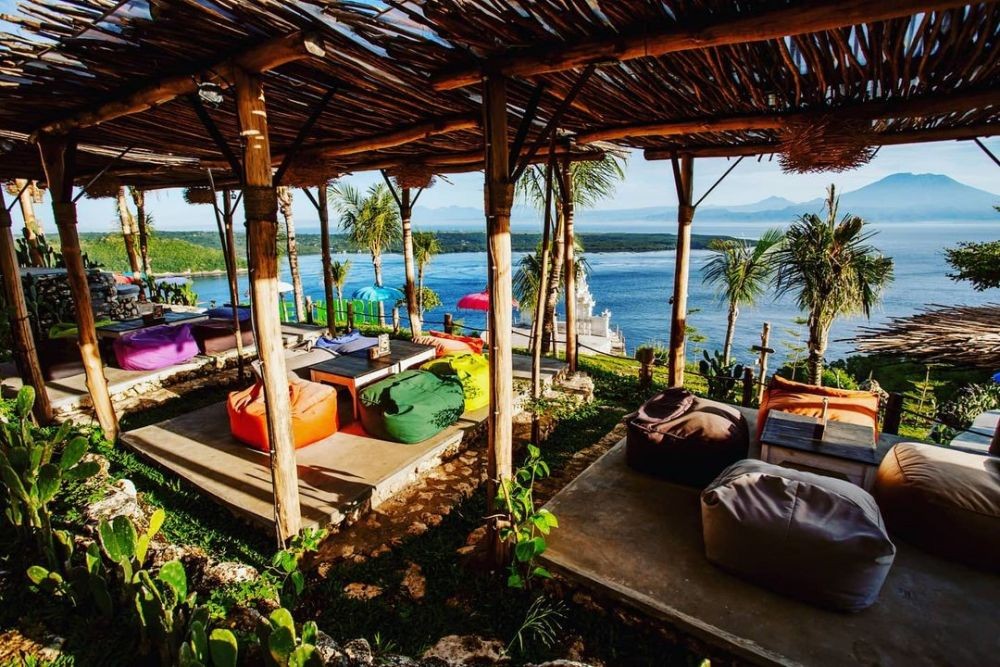 The cost of building Green Kubu also comes from contributions from native Nusa Penida residents.
Green Kubu is a unique tourist destination because it was established during the COVID-19 pandemic. This destination officially opened in December 2020
2. The location is close to Crystal Bay
The location of Green Kubu Penida is very strategic because it is only 2.5 kilometers from Toya Pakeh Harbor and only takes 15 minutes if you want to visit Crystal Bay tourist attraction.
Green Kubu Penida is the best place to enjoy the sunset in Nusa Penida. They are standing 100 meters above the sea, overlooking the Ceningan and Lembongan Islands and the backdrop of Mount Agung.
Maybe this makes this place crowded with tourists at dusk, or the sun is starting to set.
3. The place is very comfortable to relax and hangout
Green Kubu Penida provides culinary delights, especially various processed seafood, because the location itself is very close to the lives of the residents of Nusa Penida, which cannot be separated from marine products.
Local culinary menus include fried duck, grilled chicken, chicken satay, and various chili sauces.
They also provide facilities in the form of access to a unique swimming pool for restaurant guests, spacious and varied seating such as day beds, beanbags, stands, to hammocks while enjoying a fantastic view.
In addition, there is a Penida gate and theater that is multifunctional as an icon and a place for selfies to events.