Instagramable Places in Bali – You agree, right? If Bali is one of the islands in Indonesia that saves a million natural beauties? Tourists around the world also recognize this. So, do not be surprised if Bali is always crowded with foreign and local tourists every time.
With millions of beauties, Bali always has been a vacation destination. What is currently trending is called an Instagramable destination.
Well, for those of you planning a vacation to Bali and who want to hunt for instagramable destinations in Bali, it's fitting if you read the article from Baliamerta. If you're going to take photos, you want to enjoy the relaxed atmosphere; you're free! The following are Instagramable destinations in Bali that you can visit.
Instagramable Destinations in Bali, Definitely Amazed You!
You who claim to be a hunter of incredible photos, in cool spots too, have you ever visited the places below?
1. The Edge Bali is Super Luxurious
The most suitable Instagramable Destinations in Bali for couples who want a honeymoon. The view overlooking the sea and beautiful green scenery, with a private swimming pool and an outdoor pool, make every corner of The Edge Bali look instagramable.
But, there's nothing wrong if you wanting to go to this Private Villa with friends or family. Resort located in Pecatu, Uluwatu, South Kuta, Kab. Badung, Bali has complete facilities that make you beta, starting from tennis courts, golf courses, bars, and spas.
Get ready to feel classy service with views that make you can't stop being amazed, yes, while on vacation here.
Price: starting from IDR 22,000,000/night*.
Address: Jalan Pura Goa Lempeh Banjar Department of Kangin Pecatu, Uluwatu, Kec. Kuta Sel., Badung Regency, Bali 80361 (opens on Google Maps)
Facilities: Wi-Fi, restaurant, meeting room, spa, swimming pool, and gym
2. View of Mount Agung at Lempuyang Temple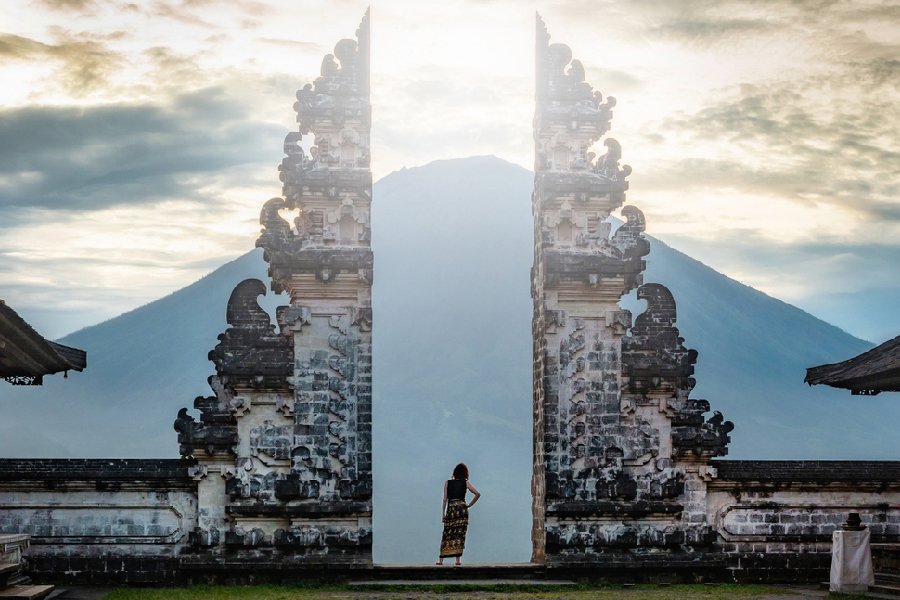 Lempuyang Temple is one of the favorite destinations for tourists who want to find instagramable spots. Although there are several temples in this area, the temple in the following picture is famous. What else because not because it has an exciting place?
Although reaching Lempuyang Temple requires extra energy, it will be worth it when you see the view that directly faces Mount Agung. Anyway, you have to take the time to come here!
Entrance ticket price: from IDR 10,000 to IDR 15,000/person*
Address: Bunutan, Abang, Seraya Bar., Kec. Karangasem, Karangasem Regency, Bali 80852 (opens on Google Maps)
3. Karma Kandara White Sand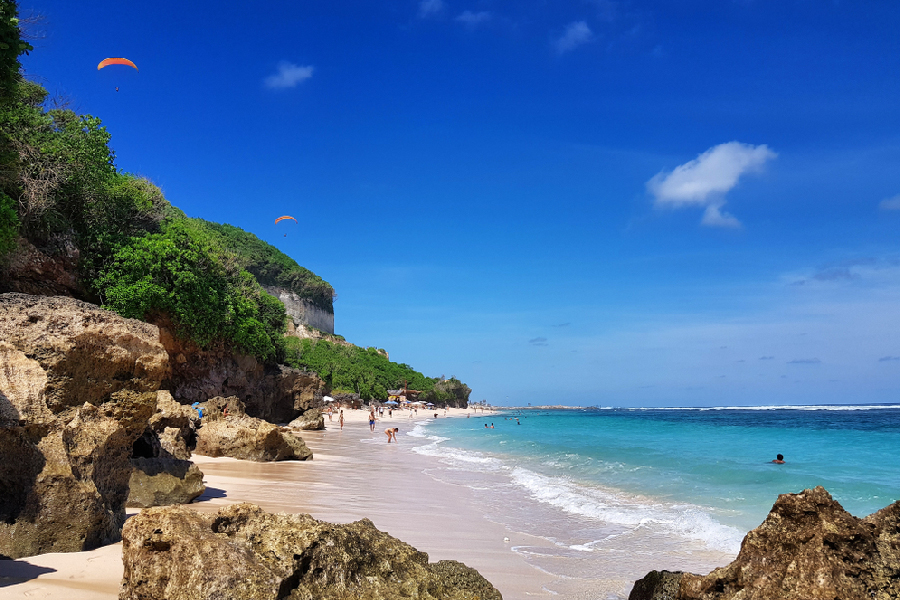 Karma Kandara has become an Instagrammable destination in Bali which is currently being hit, t-mates. With a view that directly faces the sea, you can get good photos, you know, from every shot.
You can also do various activities on the beach, such as snorkeling and swimming. Of course, choosing Karma Kandara as your holiday destination will make your vacation even more enjoyable.
Entrance fee: free
Address : Jl. Villa Kandara Banjar Wijaya Kusuma Ungasan Benoa Kuta Sel., Ungasan, Kec. Kuta Sel., Badung Regency, Bali 80362 (opens on Google Maps)
4. OMNIA Bali, which is super hit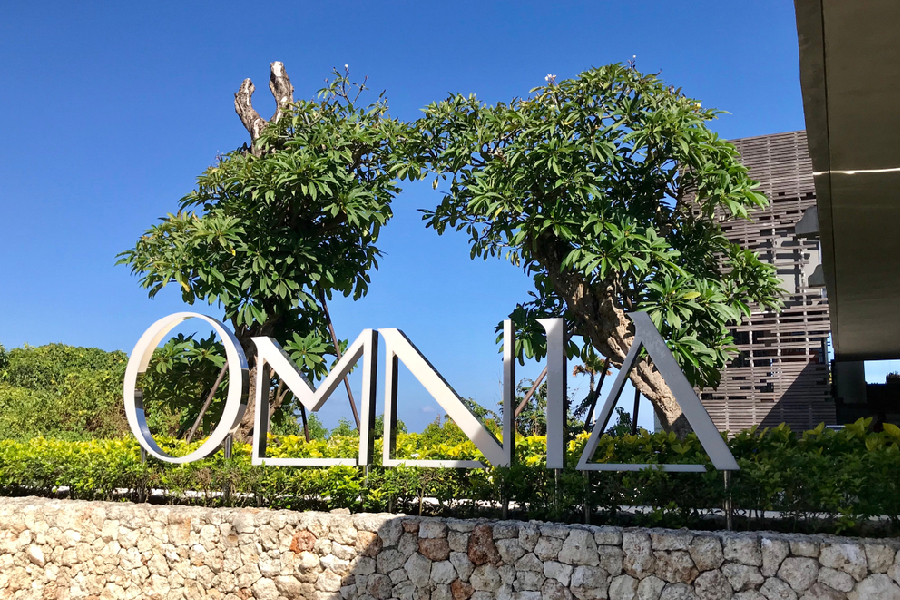 Who does not know this one hit a place in Bali? Besides having attractive and instagramable spots, OMNIA Bali is also often used as a venue for music events, you know. However, to be able to enter this day club, it can be said that it is not easy,
First, you must be at least 21 years old, and an identity card check will be applied. This is because OMNIA is a tourist place that provides club and bar facilities. However, the beauty of the area and the view overlooking the Indian Ocean make OMNIA a tourist spot in Bali targeted to be visited.
Entrance ticket price: from IDR 200,000 to IDR 250,000/person*
Address: Jl. Belimbing Sari, Pecatu, Kec. Kuta Sel., Badung Regency, Bali 80364 (opens on Google Maps)
5. Gunung Kawi Temple Full of Sculptures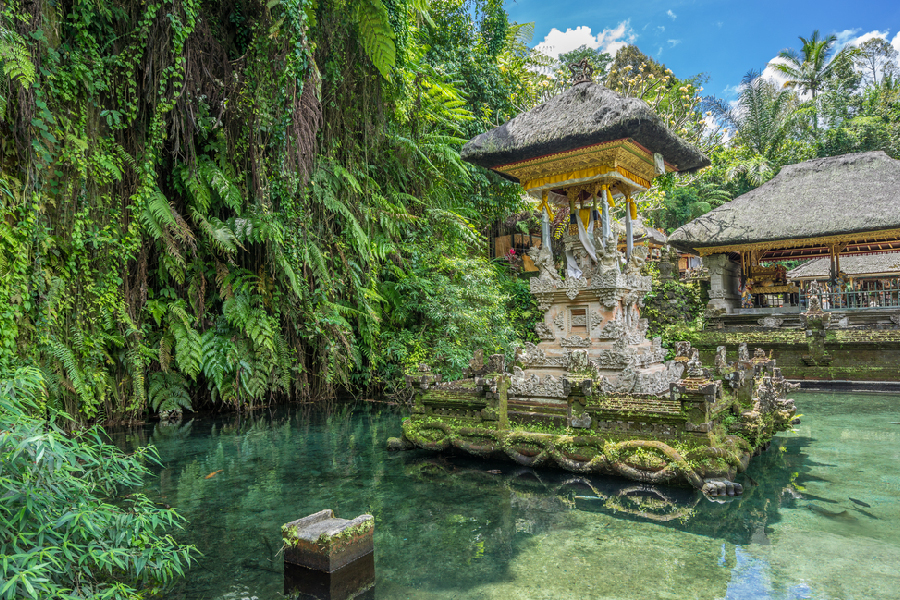 The temple, located in Tampaksiring Village, Tampaksiring District, Gianyar Regency, is unique and can be an exciting photo spot, you know. In addition to the temple carved on a cliff wall with artistic carvings, it turns out that the location of this temple complex is also extensive, starting from the carving of the stairs leading to the main temple.
The river that divides the temple complex makes the temples carved on the cliffs seem to be facing each other. The scenery around the temple is so beautiful that it makes anyone feel at home to enjoy the natural beauty so peaceful and calming.
Entrance ticket price: from IDR 30,000 to IDR 50,000/person*
Address: Banjar Penaka, Tampaksiring, Gianyar Regency, Bali 80552 (open on Google Maps)
6. The Legendary Besakih Temple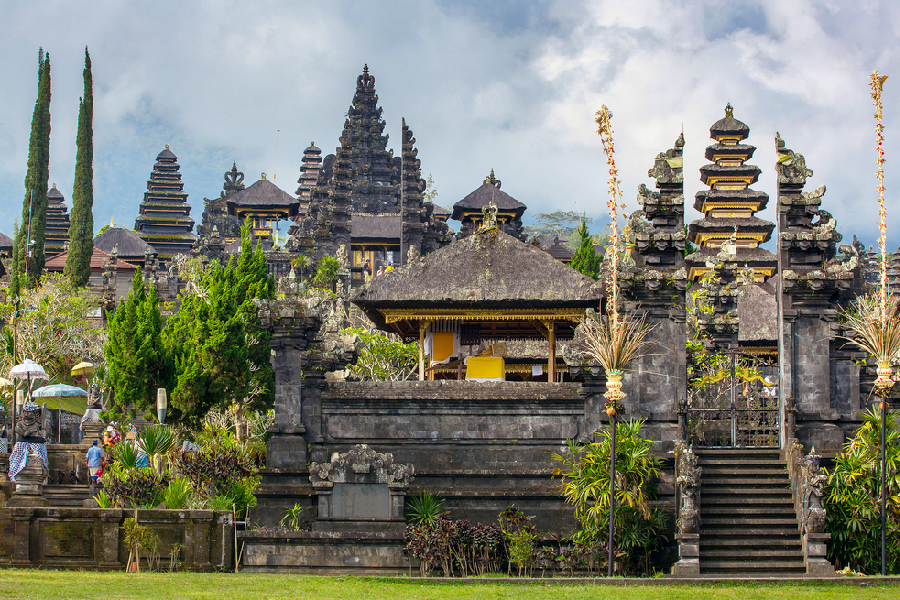 Besakih Temple is located in Besakih Village, Rendang District, Karangasem Regency, Bali. This temple is the largest Hindu temple in Bali; in general, this temple is used as the center of activities for all temples in the Bali region.
Besakih Temple is located at the foot of Mount Agung; Besakih Temple has been established since 1007 AD and was listed as a UNESCO cultural heritage in 1995.
If you want to visit Besakih Temple, you must apply some rules that should not be violated. Apart from dressing modestly, female menstruating visitors are not allowed to enter.
Entrance ticket price: from IDR 30,000 to IDR 60,000/person*
Address: Jl. Gunung Mas No.Ds, Besakih, Rendang, Karangasem Regency, Bali 80863 (open on Google Maps)
7. Take Pictures with Birds at Bali Bird Park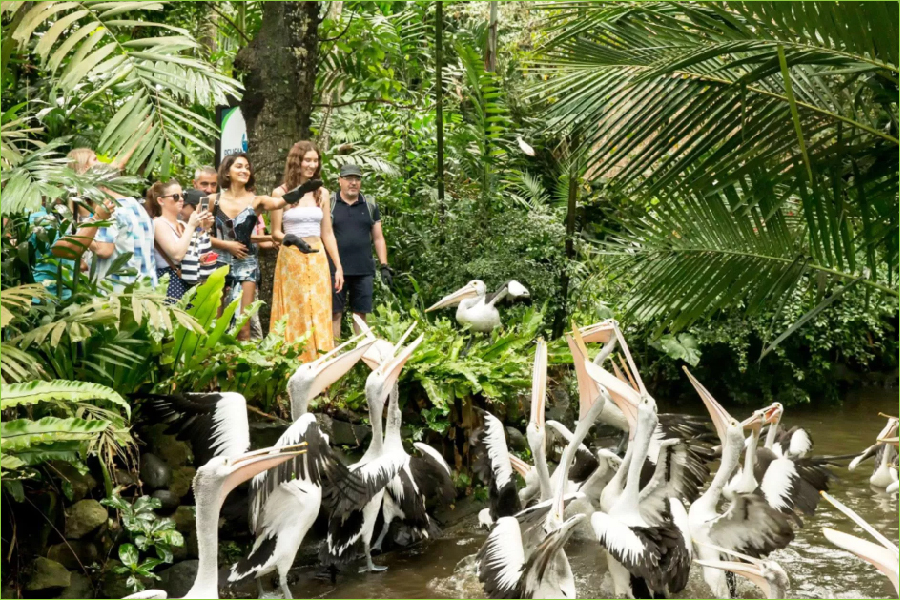 This tourist attraction in Bali, opened in 1995, presents stunning natural scenery with the largest bird park in Indonesia. In the Bali Bird Park, there are more than 1,000 collections of poultry from 250 species in this park that are interesting and able to educate tourists.
In addition to watching the diversity of existing poultry, you also take pictures with the bird's witness bird attractions and the sensation of 4D theater, which is quite entertaining, you know.
Entrance ticket price: starting from IDR 50,000/person*
Address: Jl. Serma Cok Ngurah Gambir Singapadu, Batubulan, Kec. Sukawati, Gianyar Regency, Bali 80582 (opens on Google Maps)
8. Enchantment of the Beauty of Lake Beratan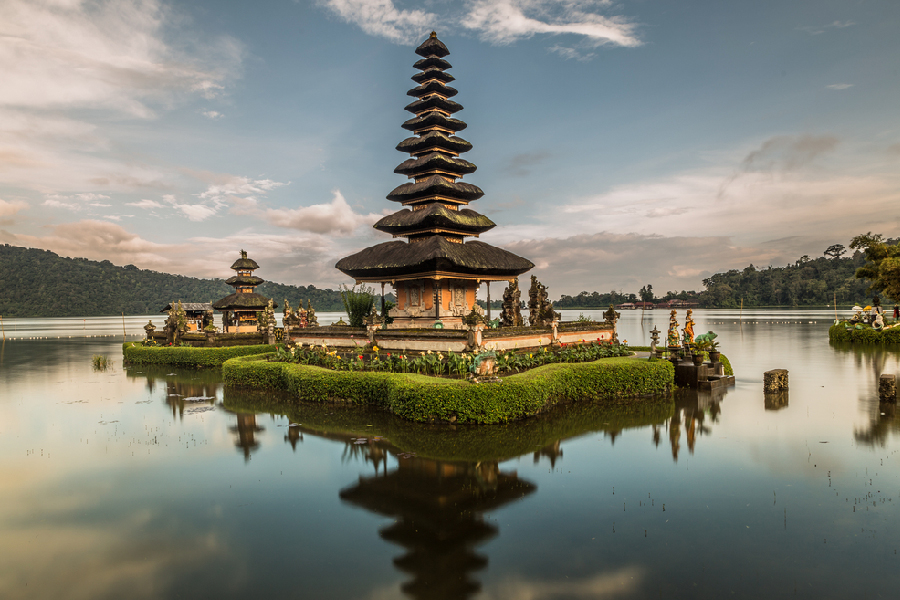 The charm and beauty of Lake Beratan in Bedugul are unquestionable. Visitors can do various fun activities with excellent and fresh air temperature.
From pedaling a water bike, playing canoes to parasailing is challenging for adrenaline. Here are also available photo spots suitable for those who like challenging photo spots; you can take pictures on a swing with a beautiful view of Lake Beratan.
Entrance ticket price: from IDR 20,000 to IDR 30,000/person*
Address: Batunya, Kec. Baturiti, Tabanan Regency, Bali 82191 (opens on Google Maps)
9. Photo with Elephants at Elephant Safari Park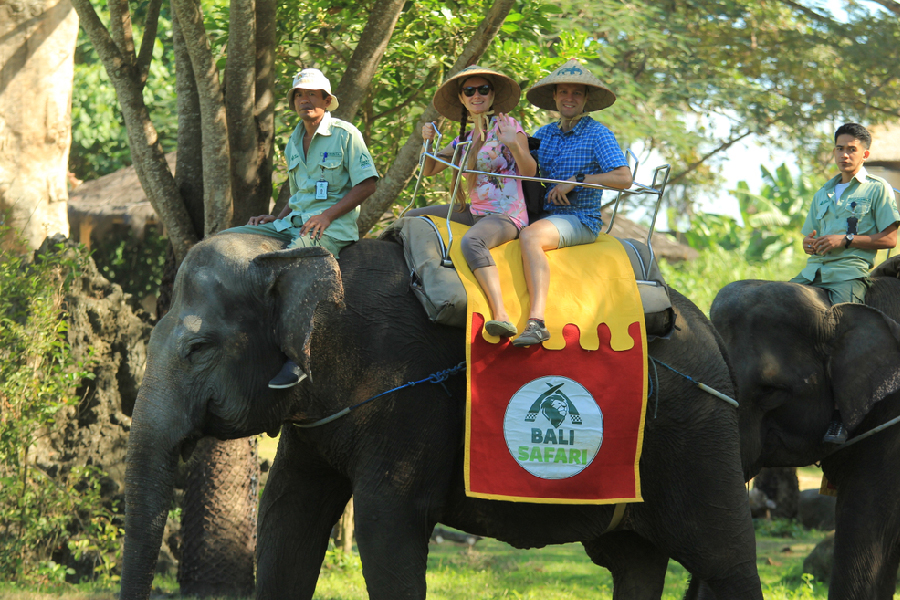 Located in Gianyar, Bali, this tourist spot established in a forest area of ​​approximately 2 hectares presents an exciting and unforgettable tourist experience for you.
By carrying the concept of education and entertainment with elephants, you can do some fun activities. Starting from traveling around tourist sites riding elephants, feeding elephants, taking pictures together, or watching the attraction of brilliant elephant shows who are painting or playing ball. It's so fun, right?
Entrance ticket price: from IDR 300,000 to IDR 500,000/person*
Address: Jalan Elephant Safari Park Banjar Taro Village Tegallalang, Taro, Kec. Tegallalang, Gianyar Regency, Bali 80561 (opens on Google Maps)
10. Photo Hunting at Nature's Secret Garden Sambangan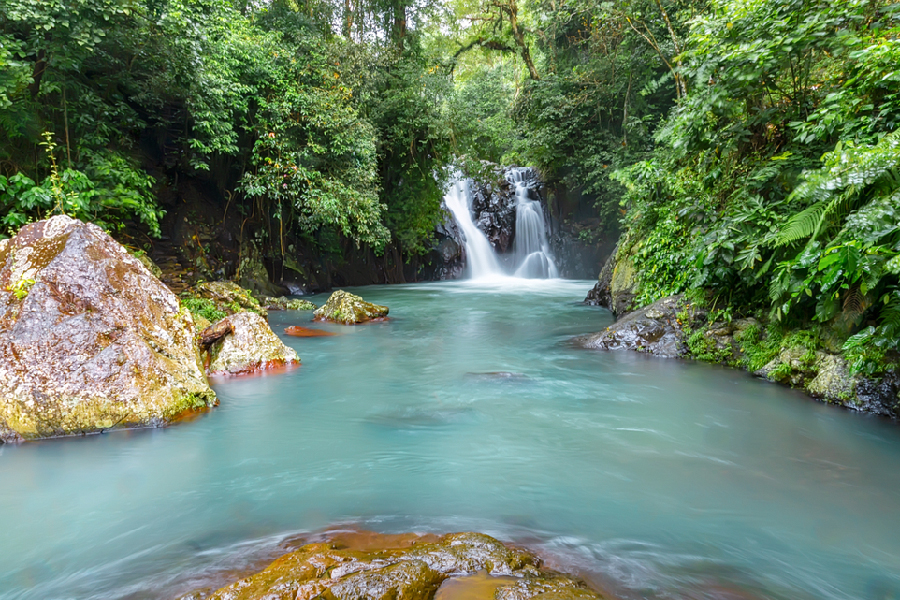 As the name implies, Sambangan Secret Garden is located a bit hidden in Sambangan Village, Sukasada, Singaraja, Buleleng Regency, Bali.
Besides enjoying the natural beauty that is still very beautiful, you can also play in clear and refreshing waterfalls while hunting for photos in every spot at this tourist location.
You can also go around the village with the available tracking paths while enjoying the natural and calm rural atmosphere with the expanse of green rice fields soothing to the eyes. We guarantee you won't regret coming here!
Entrance ticket price: starting from IDR 10,000/person*
Address: Sambangan Village, Sambangan, Sukasada, Sambangan, Kec. Sukasada, Buleleng Regency, Bali 81161 (opens on Google Maps)