Balinese Snacks During Your Holidays – Do you agree that Indonesia is very famous for its mushrooming culinary delights? Every city and region always has its unique food that must be included on the to-try list when you come to these places. One that you can taste the typical food in Bali.
This island, which is a tourist destination for local and foreign residents, not only provides fantastic tourist attractions. But also about the excellent food rich in taste and of course very delicious! You can't miss it; you have to taste Balinese snacks while on vacation to this island.
6 Types of Balinese Snacks
Are you the type of tourist who has to taste the typical food menus from the city or country you are visiting for a vacation? If so, don't miss it, to try the following Balinese snack menu.
1. Injin Porridge
For those who want to find a menu for breakfast, you can try this Injin Porridge. Injin porridge is the same as the black sticky rice porridge that you usually find in some areas. But the difference is that this Injin Porridge owned by Bali uses additional jackfruit topping.
In addition to being suitable as a breakfast menu, this Balinese snack is also usually used as a dessert.
2. Cake Klepon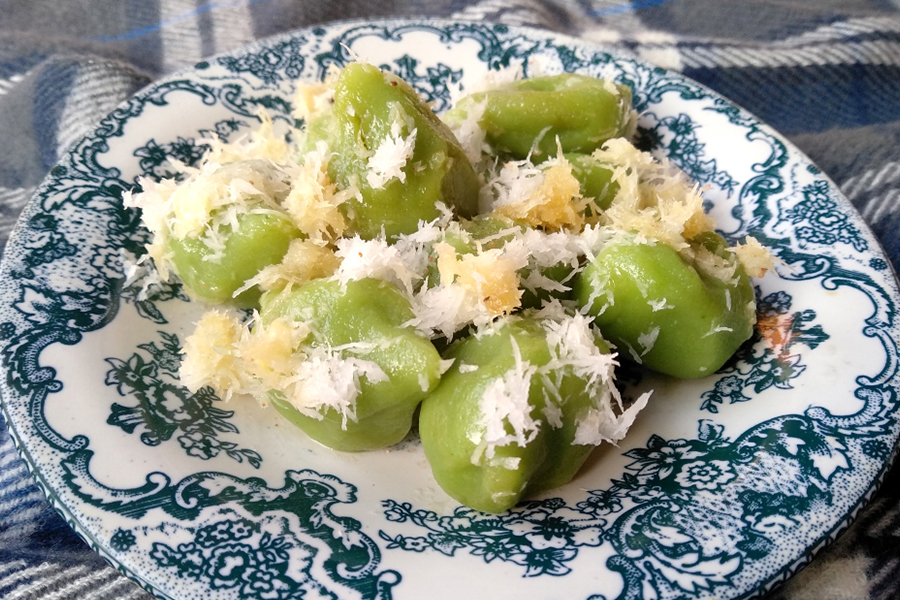 You must have encountered this one snack. This green cake filled with liquid brown sugar in Bali can also find this green cake. However, there is a slight difference between klepon Bali and klepon in general. Do you usually see klepon cakes that are round and have a dense texture like onde-onde cake?
So this Balinese Klepon Cake has a slightly oval shape, and the skin is thinner and supple. So, the sensation of liquid brown sugar melting in your mouth will feel faster. Are you curious to try it? Later, when on vacation to Bali, don't forget to taste it.
3. Jaje Laklak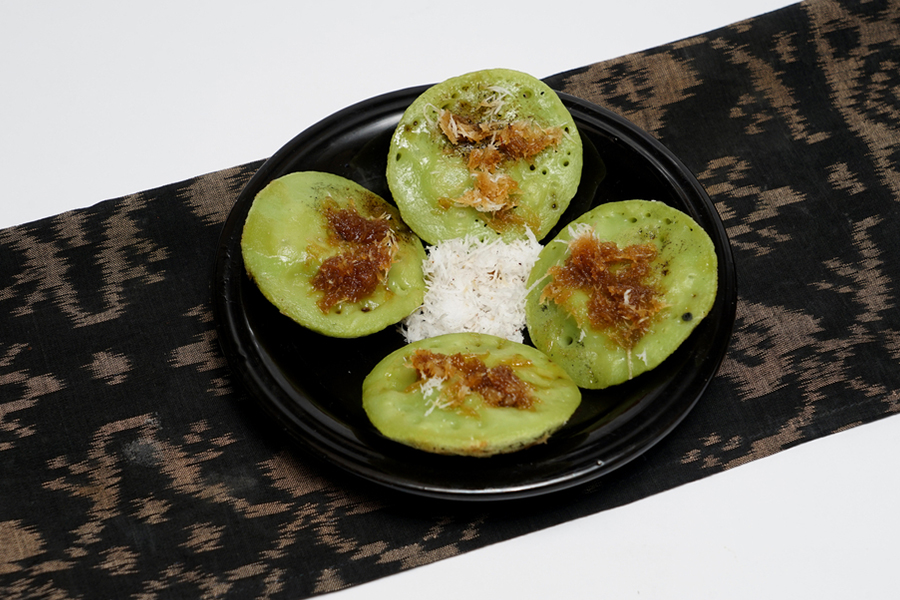 This typical Balinese snack also has similarities to the usual snacks of the city of Bandung. At first glance, Laklak is almost similar to Serabi. However, the taste and presentation are quite different.
Jaje Laklak is a cake made from rice flour, water, and natural dyes. This traditional Balinese snack has two color choices, namely white and green. You can find this food in traditional Balinese markets. Later, Laklak will be served on a banana leaf and sprinkled with coconut and liquid brown sugar.
4. Milk Pie (Pie Susu)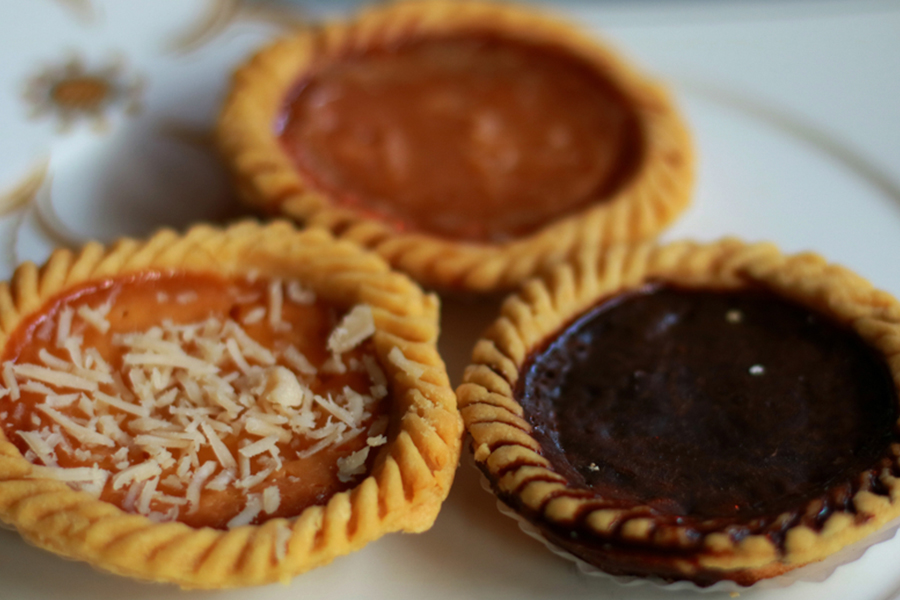 Hmm, if this one, you must be familiar, yes. Yup, besides being a typical Balinese snack, milk pie is also often used as a Balinese souvenir that is easy to buy and carry. In Bali itself, this milk pie has many brands and flavors.
You are starting from original, chocolate, cheese, and green tea. If you are, which is your favorite milk pie flavor variant? This snack is straightforward for you to find, from malls, traditional markets to places to shop for souvenirs.
5. Disco Beans (Kacang disko)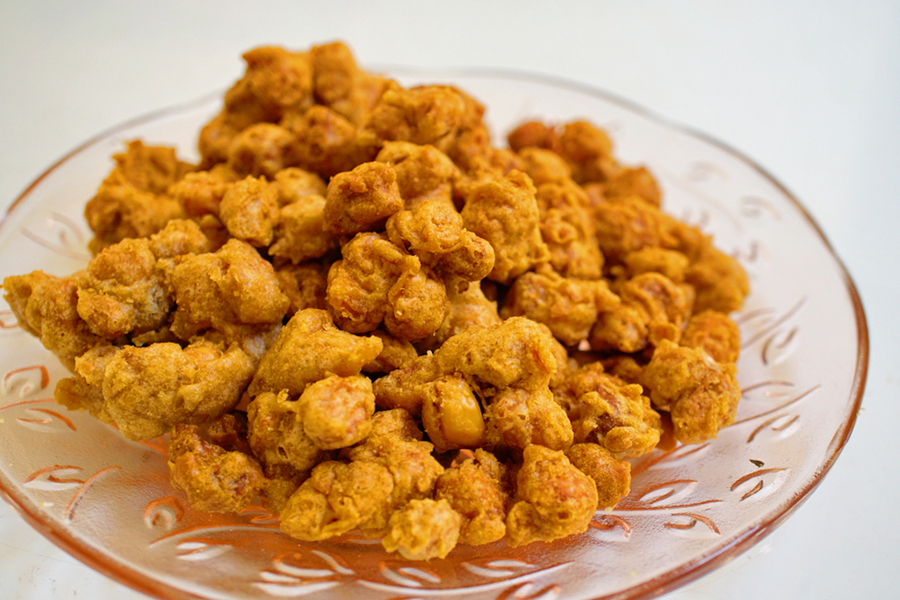 It's not just milk pie, the most popular snack in Bali. But disco beans have also become popular snacks and are often used as souvenirs. Disco beans are flour beans with several flavors available. Such as original, onion, and spicy.
6. Rujak Bulung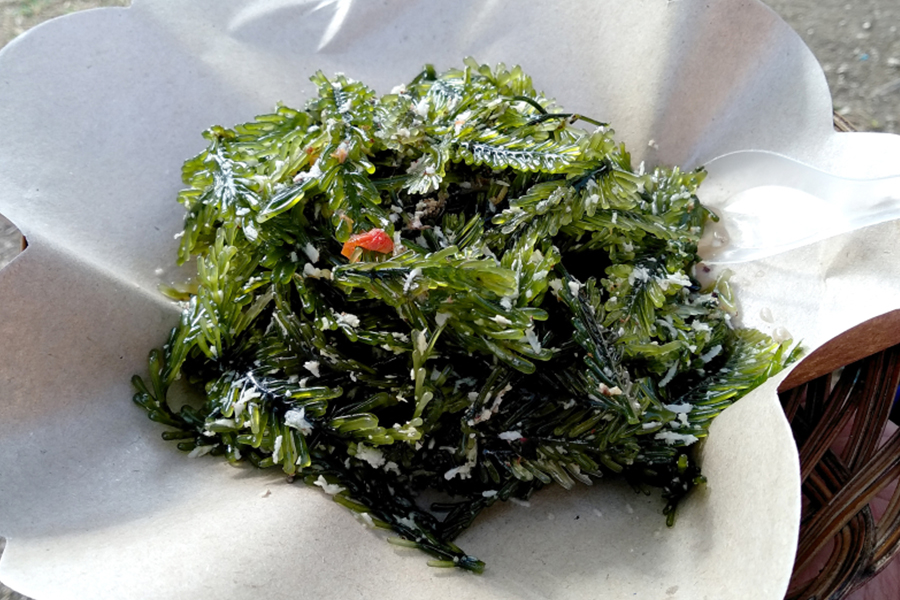 Next, you can try the typical Balinese snack menu, which is unique and makes you curious. Yup, Rujak Bulung is a salad made from seaweed and equipped with sour, sweet, and spicy pindang sauce. The combination of Rujak Bulung is guaranteed to make it fresh.