In addition to Tanah Lot, Ulun Danu Bratan Temple is one of Bali's most popular tourist attractions. The Temple on the lake's edge has been widely photographed and frequently appears in international media. This Temple's image can be found on the Rp 50,000 banknote in Indonesia. As a result, don't be shocked if the Temple's tour packages are always in high demand.
To learn more about the Ulun Danu Bratan Temple, see the following explanation:
The Temple of Ulun Danu Bratan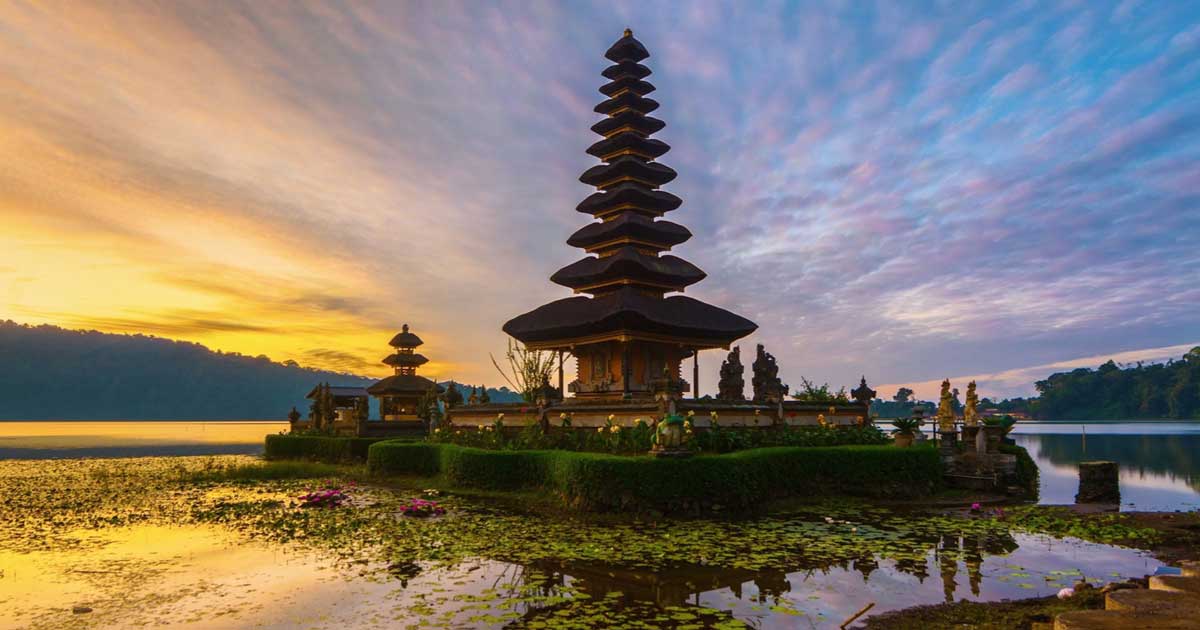 You'll be able to do the following intriguing things if you book the Ulun Danu Bratan Temple trip package:
Take a picture of the Temple.
The view from Ulun Danu Bratan Temple is indisputable to motivate people to book a tour of the Temple. To capture the Temple from a different angle, visitors are encouraged to do so while visiting. The photogenic vista of the lakeside Temple with its surrounding skyscrapers makes for a great background. The mountain backdrop further enhances this place.
Tourists who book this tour package can also take selfies and crowd photos, including a visit to the Temple.
Taking in the Fresh Breeze
At 1,239 meters above sea level, the area around Lake Bratan is where this Temple may be found. Tour packages allow visitors to appreciate the chilly air, which tends to be colder in the morning or night.
Tourists can have a peaceful and relaxing trip thanks to the clean air. It's not only a great place to snap photos, but it's also a great place to relax your thoughts. Tourists who've had it with Kuta and Seminyak can find some peace at Lake Bratan.
Organizing a Photo Shoot
In addition to the gorgeous surroundings and enchanting ambiance, the Ulun Danu Bratan Temple trip package is an excellent site for photography. The temple landscape attracts a lot of professional photographers who use it as a backdrop. A pre-wedding photoshoot is one of the more common uses for them.
Using a Boat to Get Around the Lake
The lake can be explored by tourists who are sick of participating in picture shoots and looking for perfect spots for selfies. Boats may be rented from the Ulun Danu Bratan Temple trip package to explore the lake water to your heart's content.
Tourists can enjoy a relaxed and comfortable environment while touring this touristic location. If you take this tour, you'll have a fantastic time and want to return again and again.
Visiting the Natural Temple
Ulun Danu Bratan Temple tour package participants can also explore the mountainous terrain and the nearby parks. Animals like deer are allowed to roam freely in this area. Visitors may get up close and personal with the park's wildlife and natural splendor.
For Ulun Danu Bratan Temple information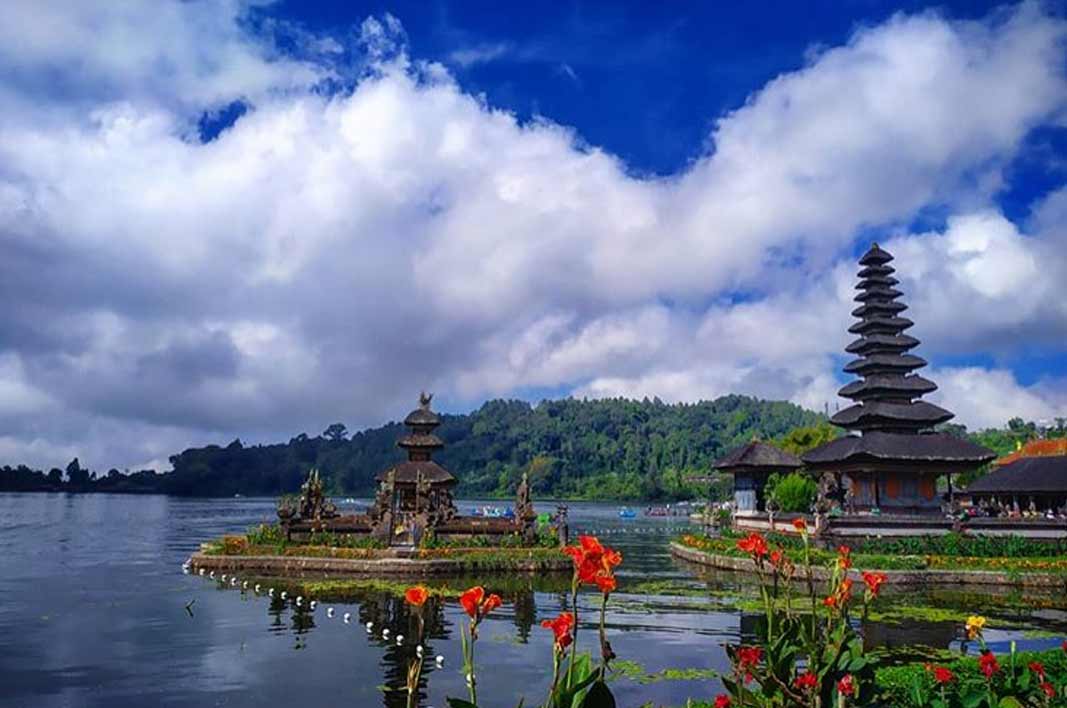 When visiting Ulun Danu Bratan Temple, remember the following details to make things go more smoothly:
Location: Jl. Bedugul-Singaraja, Candikuning, Baturiti, Tabanan Regency, Bali
8.00 a.m. to 18.00 WITA is the working day.
As long as visitors are respectful and do not cause harm to the Temple or its amenities, they are allowed to take photographs.
A Guide to the Temple of Ulun Danu Bratan
Pay heed to the following suggestions to ensure that your temple tour goes smoothly:
Because this region is considered sacred by Hindus, you should dress impeccably. Additionally, the Lake Bratan area becomes highly chilly in the mornings and evenings, so dress warmly.
Respect the Temple's restrictions, such as not touching or harming anything inside. Suppose you want to look like a superstar. In that case, you'll do whatever you can, even if it means sacrificing some of your favorite tourist destinations.
The lake's average depth is 23 meters, so be careful when you're out on the water. Obtain a safety vest from the boat operator before setting off.
To get the best picture, it is best to arrive early in the morning when the place is less crowded. You'll have a hard time getting a good shot once it's light outside.
You'll be so hungry after your visit that you'll want to indulge in a gastronomic tour.
Access to the Ulun Danu Bratan Temple
Visitors visiting the Ulun Danu Bratan Temple can take the following modes of transportation to reach their destination:
Taxi
Vehicles for rent
Using the internet to get around
Ride in a personal automobile.
Because the destination is so far away and there may be traffic, renting a car is the preferred form of transportation. So, renting a car or a motorcycle is a better option than racking up a colossal transportation bill.
Image
Pictures taken in google pictures: