Bali's Sanur Beach is a popular tourist destination and a popular subject for photographers. Sanur's waves are gentler than those found near Kuta and Padang-Padang beaches. Sanur Beach is an excellent option in Bali to go snorkeling or relax on the beach; Sanur Beach is a perfect option in Bali. Sunset watchers flock to Sanur for its prime vantage point. Sanur has a shoreline of 8 kilometers, which means that beach-loving tourists have plenty of room to roam.
Semawang, Merta Sari Batu Jimbar Karang Sanur Sindhu Segara Ayu and Sunrise are the seven beaches in the Sanur area that most people are familiar with. Sunrise may be seen from the beach's name, which relates to its location on the coast during sunrise.
It's easy to see why these beaches are a good fit for completing your vacation itinerary. Sanur is also conveniently located near various tourist attractions such as an art market, a souvenir store, restaurants, and inns. This City is a well-known Bali beach resort destination, which is no surprise.
Sanur Beach's tourist attractions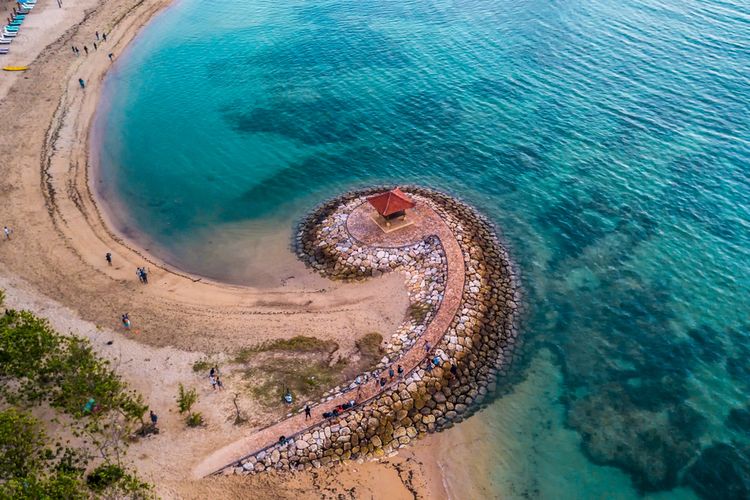 Among the many things to do in and around Sanur Beach and the surrounding area are:
Taking in the Views of the Sun Rise and Set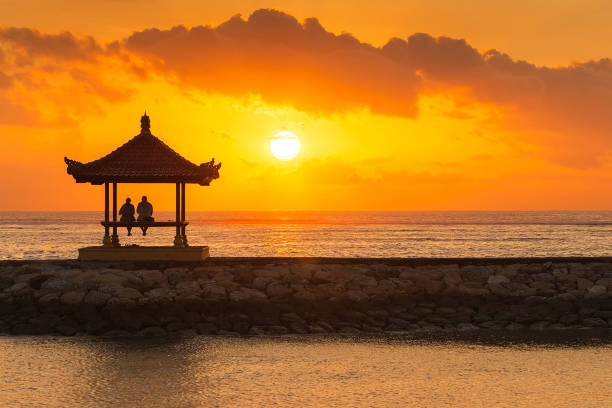 The sunrise and sunset views of Sanur Beach are among the beach's most renowned attractions. Because of this, it is no surprise that this beach is frequently utilized as a backdrop for photos, especially wedding albums.
Canoeing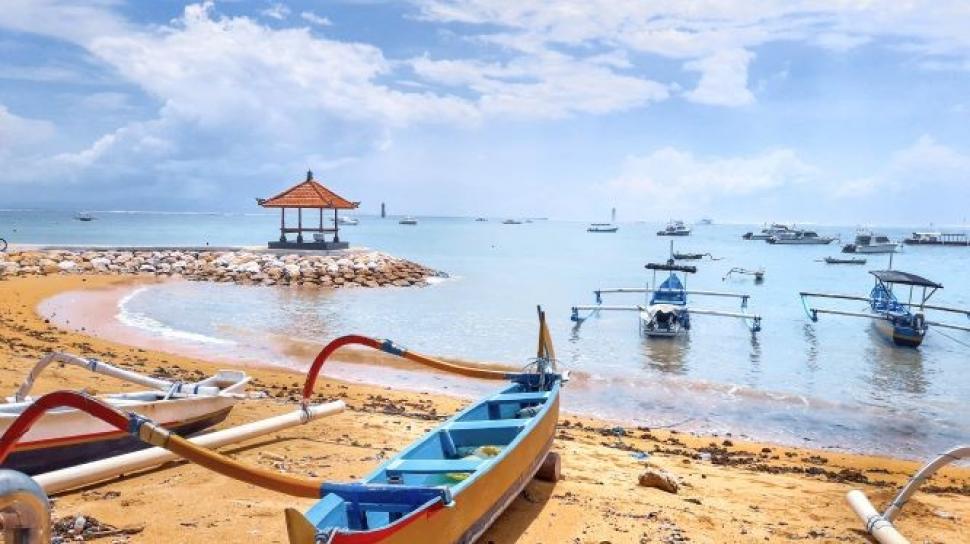 Sanur Beach's calm water makes it an ideal location for canoeing. Canoe rentals at Sanur Beach are affordable and appropriate for families of all sizes.
Bicycle
Bicycle rental services are also available in the vicinity of Sanur Beach, so visitors may take in the beach scene without having to leave the neighborhood. You can walk around the beach from east to west for a low price. Sanur is a budget-friendly vacation destination that caters to a wide range of travelers.
Sanur Beach-related information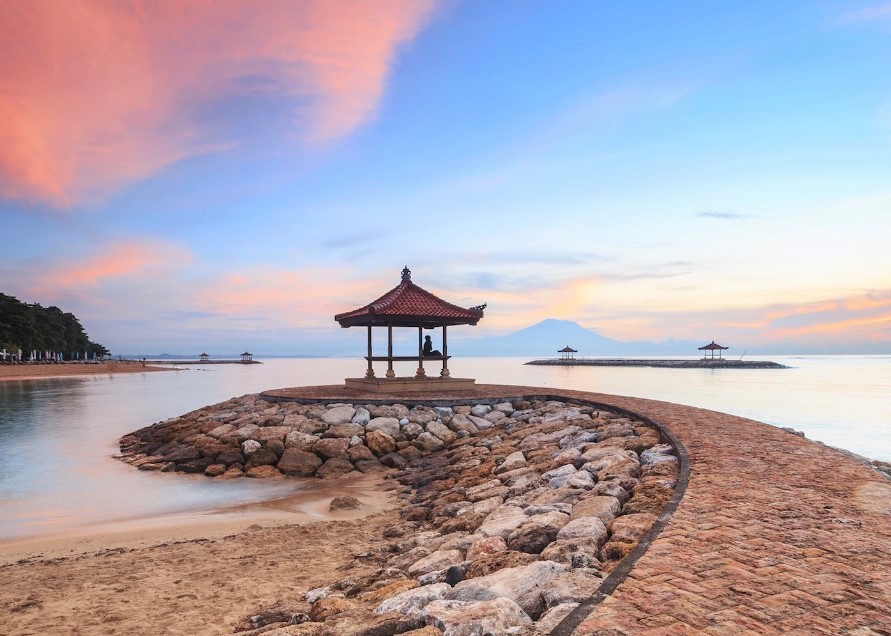 Sanur Beach is located east of Denpasar City in Sanur Village. Denpasar's city is nine kilometers away, Legian is seventeen kilometers away, and Kuta is eighteen kilometers away. The beach at Sanur is open 24 hours a day because the location is well-known for its dawn viewing. Getting into the area is free of charge.
Tips for visiting Sanur Beach, Indonesia.
Do you want to have a good time while you're in Sanur? For your benefit, here are some helpful hints:
–Don't show up at the Wrong Time
June-August is prime time to take in the sights over and below the waves at Sanur. These are the months when the sun is out the longest and brightest.
–Find a good vantage point to take in the sights.
Sanur Beach has lovely views from every angle, although some areas are better suited for watching the sunrise. Viewing the sunrise is ideal from Karang Beach in the south and Central Sanur in the north.
–When using a canoe, use caution.
Sanur's moderate beach waves make canoeing a favorite pastime for visitors. Rental canoes may encounter swimmers on the beach, especially if they choose to paddle in shallow waters. It is essential to keep an eye out for swimmers to avoid injuring them.
–Buy Spring Rolls now. Seafood from Bali's beaches.
Sanur spring rolls are a good option if you're starving and want to buy some snacks. Many mothers on Sanur Beach sell spring rolls in the morning. Popular among visitors to Sanur Beach because of its affordability and usefulness, this snack is a local favorite.
To get to Sanur Beach, here's how to get there
As previously mentioned, there are numerous routes to get to the beach at Sanur. Kuta is about 18 kilometers away and may be reached in 20 minutes by vehicle or motorcycle if you're coming from that direction.
Tourists flying into Ngurah Rai International Airport can take a taxi to Sanur. It is possible to reach Sanur via vehicle rental from Denpasar, Bali Mandara Toll Road, and the Ngurah Rai Bypass. You can also save money by using an online application for a vehicle in Bali, which has recently become more popular.
Galley