Mandalika Culinary in Lombok, Indoneisa – Lombok is one of Indonesia's best-known seaside resorts, with a rich culinary history. Not only that, but Central Lombok is also home to several Super Priority Destinations. Suppose it's not Mandalika, of course! From the white sandy beaches to the Mandalika International Street Circuit, which will host the MotoGP World Championships, the archipelago's natural beauty will enchant visitors.
Traveling to Mandalika without experiencing its unique cuisine makes the experience less exciting. It's perfect! Super Priority Destinations, an Indonesian restaurant chain with a global reach, serves its signature food at Mandalika. What's going on here?
Just wait until you see what I mean in the paragraphs that follow!
1. Sate Bulayak, for starters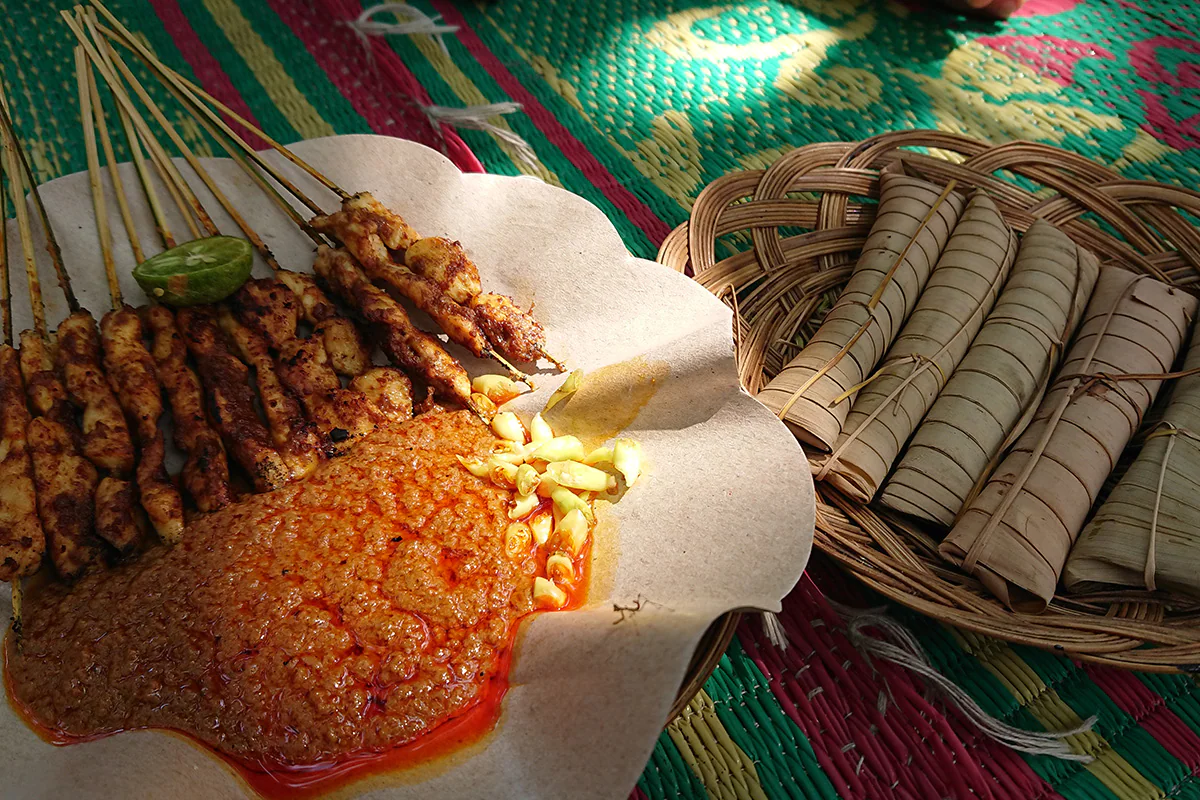 Sate bulayak, a traditional Indonesian delicacy, is a must-try if you're ever in the neighborhood. Because the sate bulayak is produced with roasted peanuts and coconut milk. It has a curry flavor and is unique among satays.
Palm leaves cover rice cakes served with Lombok Bulayak Sate, a traditional dish from the island. Isn't it authentic?
2. Taliwang chicken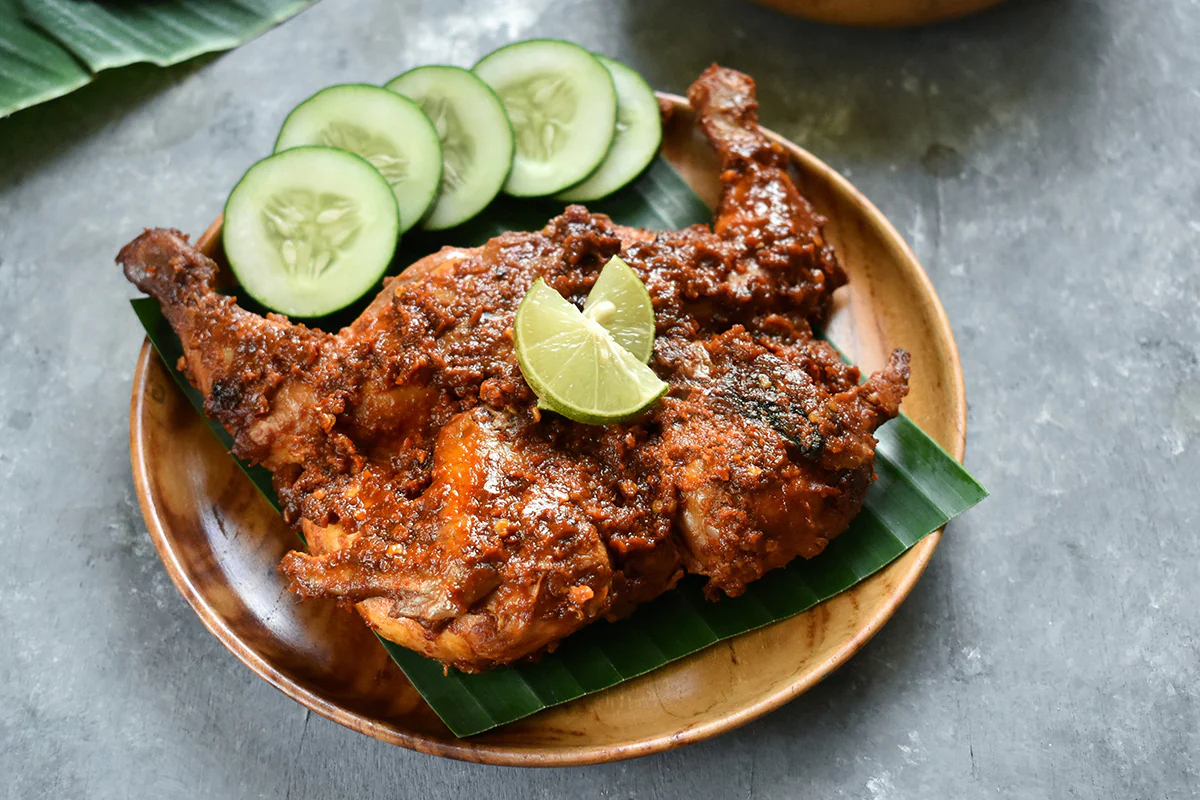 You must be familiar with this traditional West Nusa Tenggara chicken dish if you are a fan of spicy food. Taliwang chicken, of course! As one of the world's best-known Indonesian dishes, chicken with traditional spices is always delicious. Sweet and spicy flavors, as well as an abundance of herbs and spices, are what make this chicken taliwang and rice dish so irresistible.
It's so tasty that travelers from all over the world genuinely enjoy this Indonesian cuisine!
3. Vegetable Ares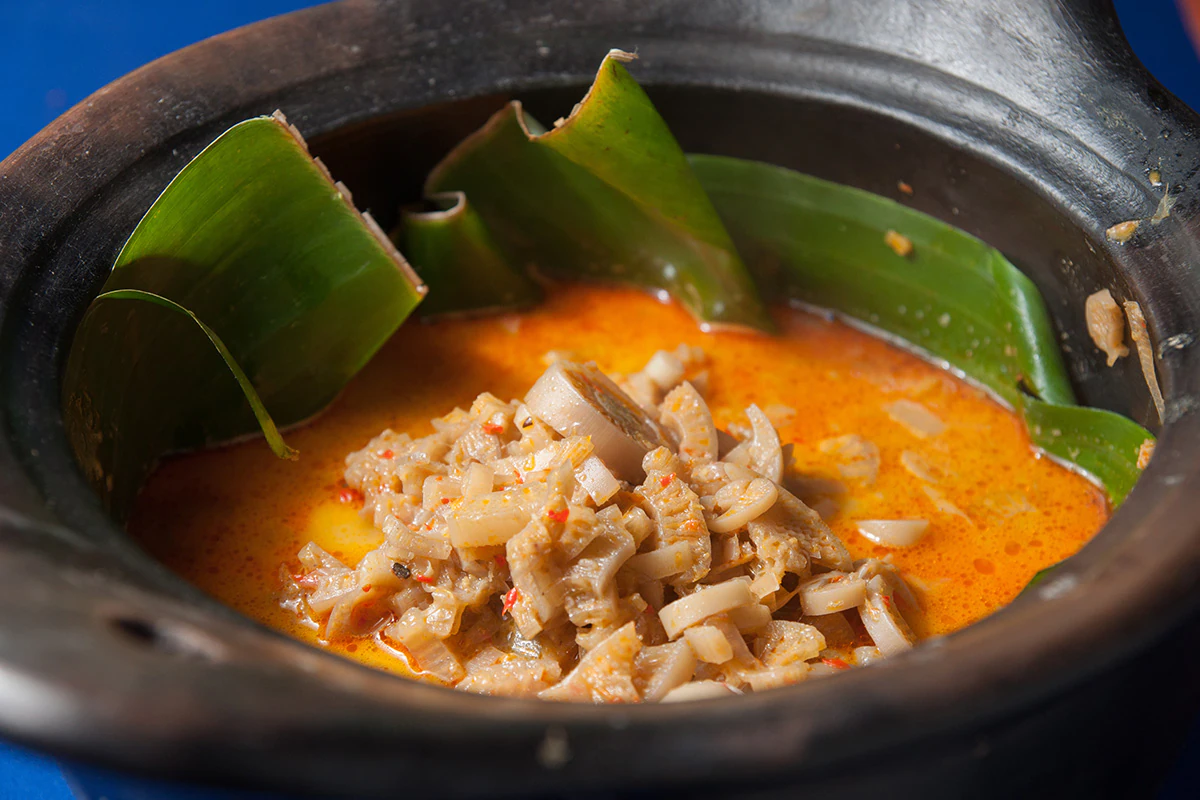 Vegetable ares, a Mandalika and Lombok, NTB, culinary specialty
The natives of Lombok, Indonesia, use banana stems and young bamboo stems or bamboo shoots in their culinary creations! Ares veggies are the name of this type of food.
Coconut milk, red spice, bone or chicken meat, and fronds (young banana stems) are used to prepare the vegetables. Known as jukut ares in Indonesia, this root vegetable is popular during the rainy season to keep one's body warm.
4. Rarang Chicken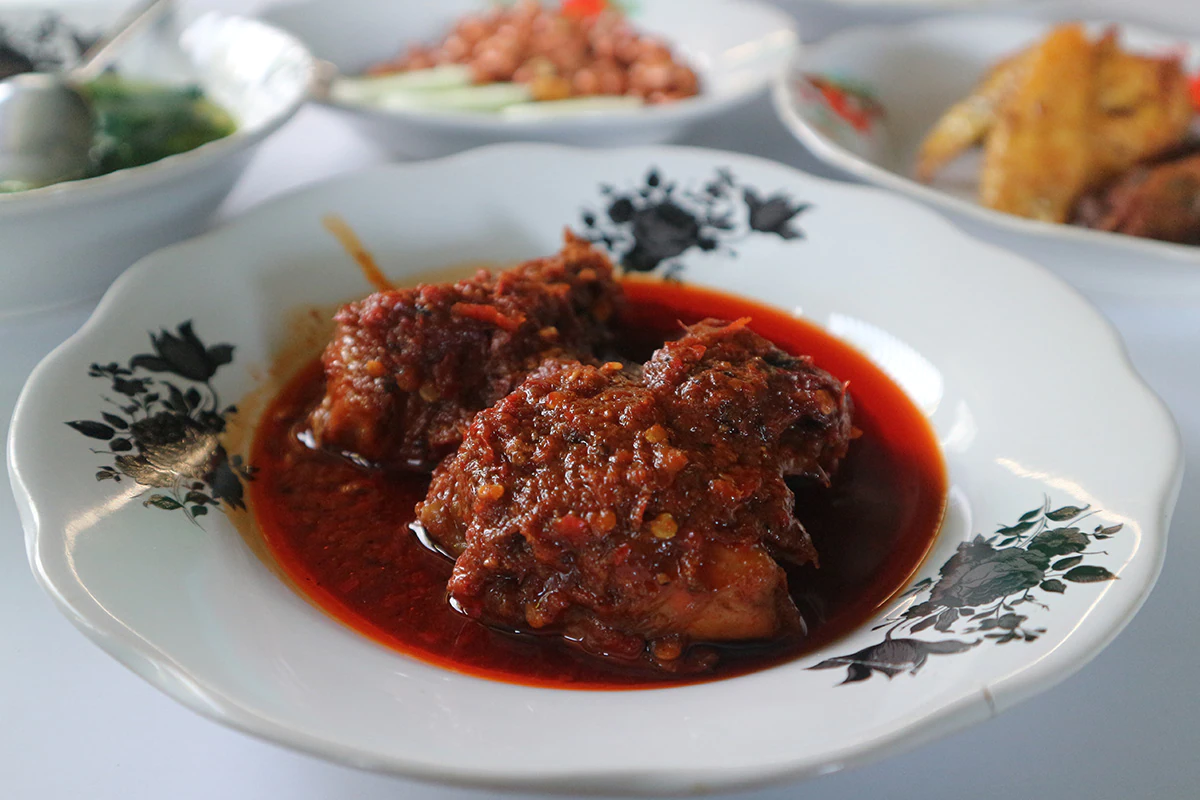 Typical cuisine from Mandalika, Lombok, NTB is rarang chicken.
Taliwang chicken isn't the only spicy chicken dish on the menu; there's also Rarang Chicken. People in the region call the seasoning on rarang chicken "pling seasoning," produced from the fried chili sauce.
Rarang chicken's flavor is enhanced even further by using native chicken, which gives it a crimson hue.
5. Quail Racing Rice (Nasi balap puyung)
A staple of Mandalika, Lombok, and NTB cuisine, puyung racing rice
Puyung racing rice is Lombok's typical rice dish, just like Javanese cat rice or rice rames. Nasi racing puyung or nasi puyung is a dish prepared from white rice with fried chicken, shredded spicy shredded beef, chili sauce, fried soybeans, grated coconut, and stir-fried vegetables in the shape of long beans or chickpeas as aside.
Perfect for breakfast or a late-night snack, this is a great option!
6. Plecing kale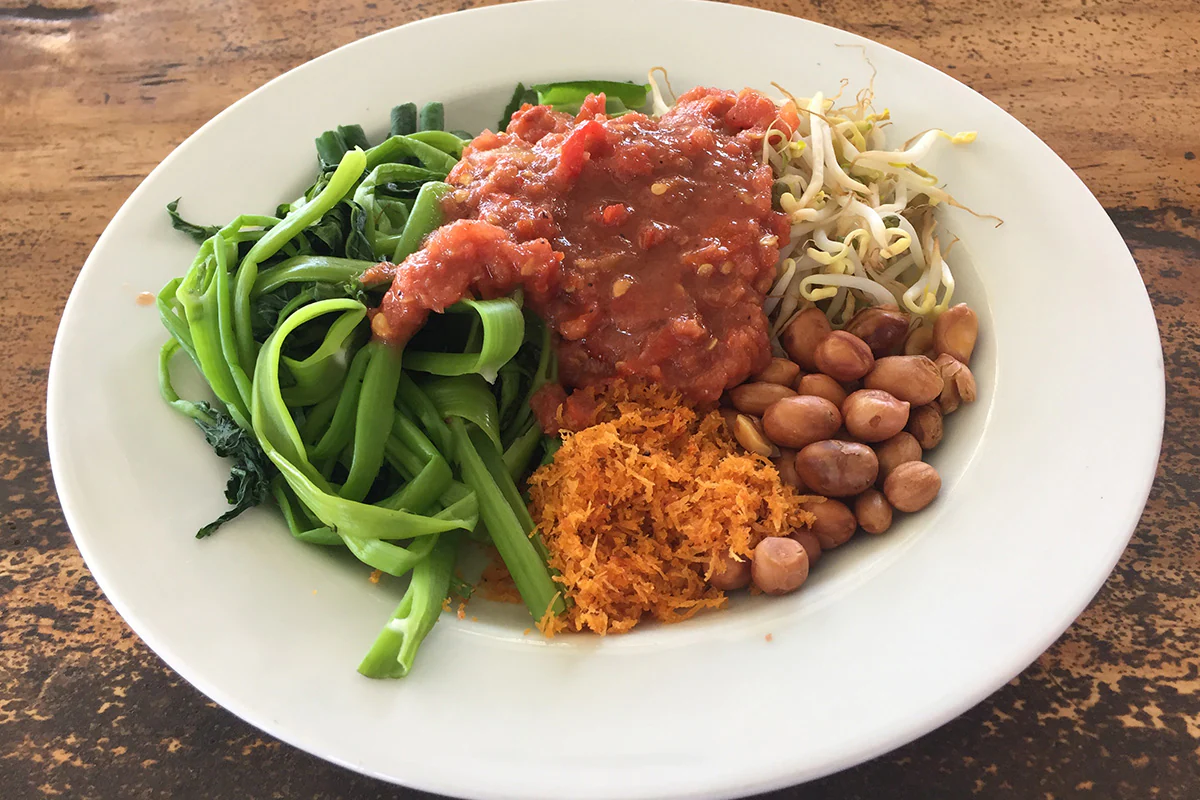 An Indonesian delicacy from Mandalika, Lombok, NTB, the art of pinning kangkung
Where can I find plecing kale on the island of Lombok?" No, you did not misread it! In addition to Bali, Lombok is well-known for its spicy and delectable plecing kale.
To make Lombok plecing, you must utilize bean sprouts and young coconut with a spicy flavor on top of them as the primary ingredients. You don't need to add bean sprouts or grated coconut on this version of Balinese kale plecing.
When served with taliwang chicken in Lombok, plecing water spinach is commonly known as plecing water spinach. In contrast, plecing kale in Bali is commonly known as plecing betutu chicken.
7. Beberuk Terung sauce
Beberuk Terung Sambal, a culinary specialty of Mandalika, Lombok, NTB
Another exciting discovery was made: beberuk terung sauce, a special chili sauce only found in one of these Super Priority Destinations. Fresh veggies like terung, tomatoes, and long beans are covered with a hot red chili sauce in this chili sauce, making it unique. Beberuk terung chili sauce is best served with chicken taliwang or seafood meals.
The Mandalika Super Priority Destination in Lombok is an excellent place to stock up on various delicacies. Here, you can enjoy a meal at the inn!