Balinese Drinks – The Island of the Gods Bali does offer extraordinary charm and beauty. The attractions in it can attract the attention of many tourists, ranging from local to foreign. Many cultural heritages that are still preserved are also the main attraction of Bali. But not only that, but Balinese cuisine is also often tempting and worth tasting. Moreover, the weather in Bali tends to be hot, making many fresh Balinese drinks that you can explore. This time, we will give some recommendations for unique and refreshing Balinese drinks that you must try while traveling to Bali.
Balinese Drinks
1 Kuwut Ice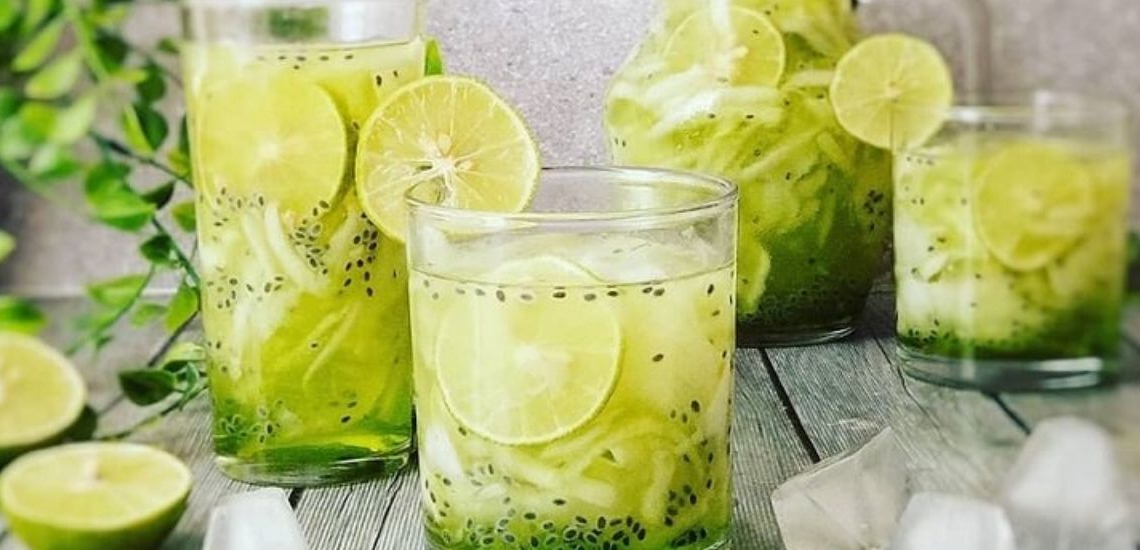 Es Kuwut is one of the most popular drinks in Bali. At first glance, this kuwut ice resembles mixed ice or ice teler. Es Kuwut is made from several types of fresh fruits, such as coconut and cantaloupe. This refreshing fruit flesh and coconut water will definitely make this drink even more tempting. Some people add lime juice to add a sour taste.
It's not hard to find es kuwut in Bali, almost every restaurant or street vendor in Bali sells this drink. But for those of you who live in the capital city, you don't have to go all the way to Bali to taste the freshness of this iced kuwut. Many Balinese restaurants in Jakarta serve es kuwut, one of which is at Grand Indonesia. Just use the Traveloka Eats service to find the nearest es kuwut in Jakarta and its surroundings!
2 Daluman Ice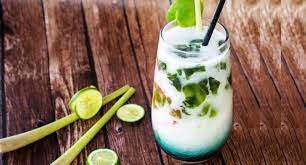 Ice daluman is also included in the list of drinks that are a pity to miss while on the Island of the Gods. This daluman ice is also known as ice cincau. What makes it special, es daluman is usually served with a splash of brown sugar, coconut milk, and ice cubes. Because it is grass jelly ice, this ice is also a healthy drink, because grass jelly has properties to facilitate bowel movements.
Many restaurants and places to eat serve this daluman ice, so it is not difficult to find for those of you who are very curious about its freshness. Use the Traveloka Eatsa application to make it easier and more fun when you sip the freshness of Daluman ice!
3 Cemcem Loloh Ice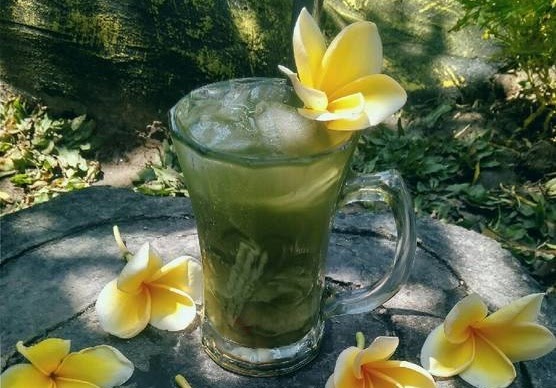 Ice Loloh Cemcem is actually a herbal drink. However, unlike herbal medicine in general, this drink has a spicy, sweet, and salty taste mixed into one. Because it contains cemcem leaves, the drink has many benefits. Starting from lowering blood pressure, improving digestion, being good for breastfeeding, and much more.
Unfortunately, this drink is increasingly rare. However, you can stop by Penglipuran Village which is the origin of this loloh cemcem ice cream. Penglipuran village itself is known as the cleanest traditional village, and its residents still peddle this drink a lot. While you are in Penglipuran Village, you can also explore and go around enjoying the village scenery. In order not to be complicated, you can go on a tour accompanied by Traveloka Xperience!
4 Ice Beer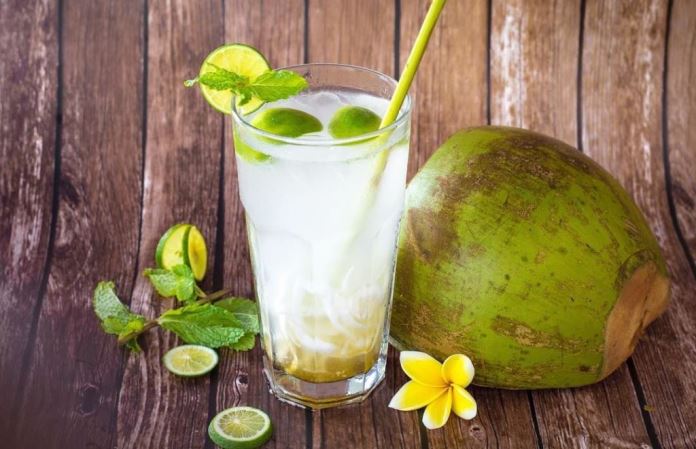 Even though it is called "beer", this drink does not contain alcohol and can be enjoyed at any time, especially on a hot day. The sweet, salty, and refreshing taste will immediately be felt the first time you sip it. This ice beer consists of young coconut with the addition of lime.
If you are interested in tasting the freshness offered by this ice beer, you can easily find it in Bali. Use the Traveloka Eats service to get various promos and other interesting offers!
5 Ice Sugar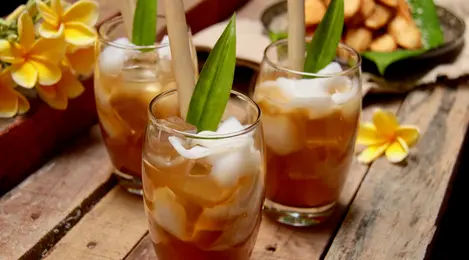 Ice sugar is one of the popular drinks in Bali that is simple but refreshing. Made from water, ice cubes, and syrup. The syrup itself comes from melted sugar, which is then mixed with food coloring. The colors themselves are also very varied and quite tempting, ranging from red, green, and many more.
Ice sugar itself is very easy to find and is always provided at local Balinese restaurants. Use the Traveloka Eats service to make it easier for you to find restaurants around you!
6 Balinese Coffee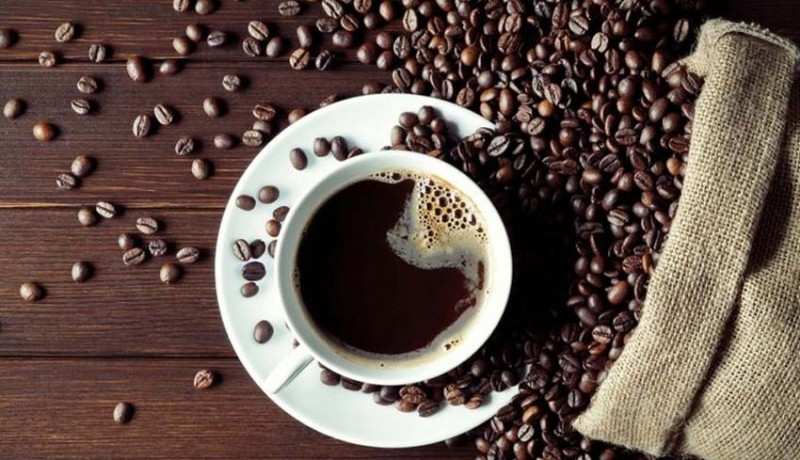 For coffee lovers, of course, it is a must-do to taste typical coffees from certain areas that are being visited. Bali also has its own specialty coffee. The specialty of this Balinese coffee itself lies in the process of making it which is still done traditionally, namely by using firewood. Balinese coffee is a processed coffee production that has a delicious aroma that is so distinctive.
In such a big city, of course, it is not difficult to find a coffee shop or coffee shop to taste this Balinese coffee. Use Traveloka Eats to make it easier for you to decide which coffee shop you want to visit!
7 Ancruk ice compote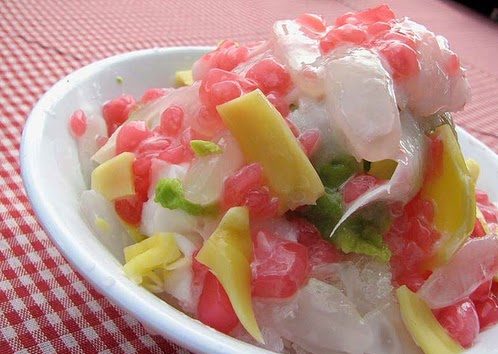 Ancruk ice compote is a unique and refreshing drink from Singaraja. Consists of compote, ancruk, marrow porridge, kolang kaling, shaved ice, syrup, agar-agar, and coconut milk sauce. Ancruk itself actually resembles jenang grendul from Java. The basic ingredients consist of pressed flour mixed with hot water, which is then formed into a ball. While the compote itself is processed with pieces of ripe bananas, granulated sugar, pandan leaves, and coconut milk. Ancruk ice compote is suitable to be enjoyed to accompany your relaxing time!
To get the best taste of ancruk ice compote, you can enjoy it directly in its hometown, namely Singaraja. Apart from hunting for ice compote ancruk, there are many other activities you can do in Singaraja. Use the Traveloka Xperience service to accompany you on your activities while enjoying the freshness of ancruk ice compote!
8 Tambring Ice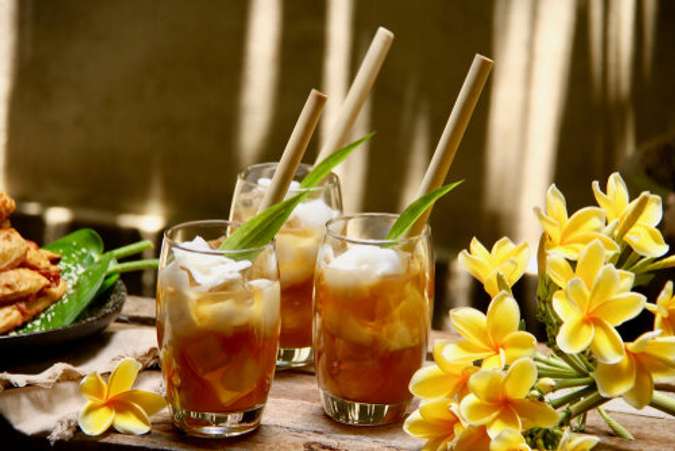 Es tambring is young coconut ice mixed with brown sugar, free-range chicken egg white, and tamarind. To some people, these ingredients sound strange. However, this drink is very special and has a very refreshing taste. You can only find this drink in Bali. So, it's a shame if you don't taste it while you're in Bali.