10 Best Tourist Villages in Indonesia in 2022 – After the Covid-19 pandemic is over, where are you planning to go on vacation? Try visiting a tourist village in Indonesia to understand the wealth of this country, come on!
During this pandemic, there must have been many people who felt bored just doing activities at home and wanted to go on vacation as far as possible.
Of course, you want to take a vacation to find peace from all this boredom, right? Just to refresh body and soul from tedious activities.
Best Tourist Village in Indonesia
1. Penglipuran Village, Bali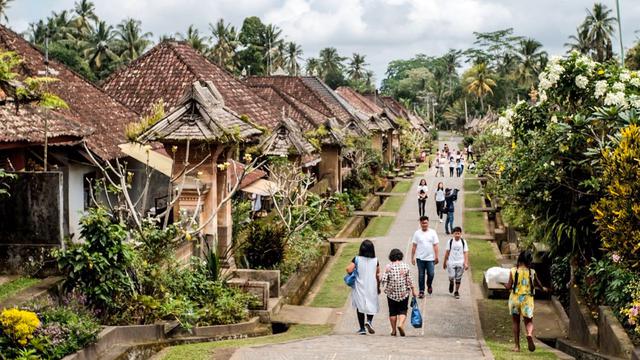 Penglipuran Village is located at the foot of Mount Batur, Kubu Village, Bangil Regency, about 45 kilometers from Denpasar City.
This village is known for its beautiful and calm atmosphere, typical of the highlands, with excellent air. The uniqueness of this village is that the residents' houses are neatly arranged to form a hallway and built with stunning Balinese architecture.
In addition, this village prohibits the use of motorized vehicles into adulthood. However, the villagers are very friendly to tourists.
2. Pemuteran Village, Bali
Pemuteran Village is located in Gerokgak District, Buleleng Regency, famous as a fishing village.
In the past, this village was known as a slum village. However, thanks to the initiation of the Karang Lestari Foundation, this village was eventually developed into a tourist village.
For those who want to travel to find peace, you should consider this village because the atmosphere is quiet and lonely.
3. Nglanggeran Tourism Village, Yogyakarta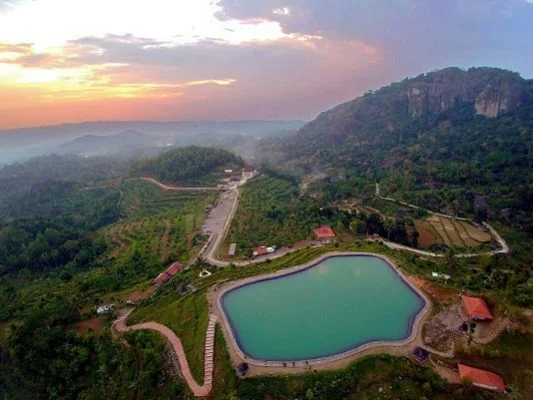 Recently, Nglanggeran Tourism Village has become a leading tourist destination in Yogyakarta.
This village offers a live-in program for tourists who want to experience life like local villagers, including learning about the culture.
You can also try mountain tours, ponds, and waterfalls which are indeed very interesting to try.
4. Pentingsari Village, Yogyakarta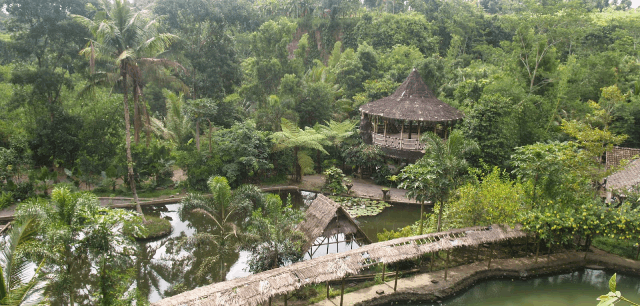 Pentingsari Village is a village located on the slopes of Mount Merapi, about 22.5 km from the center of Yogyakarta City.
With the theme "Environmentally Friendly Village, Culture, and Agriculture," this village offers learning tours and interactions related to local culture.
In addition, this village also offers many tourism programs that are no less interesting. Starting from live-in, camping, trekking, to out bond tours.
5. Nyalo River Village, Panan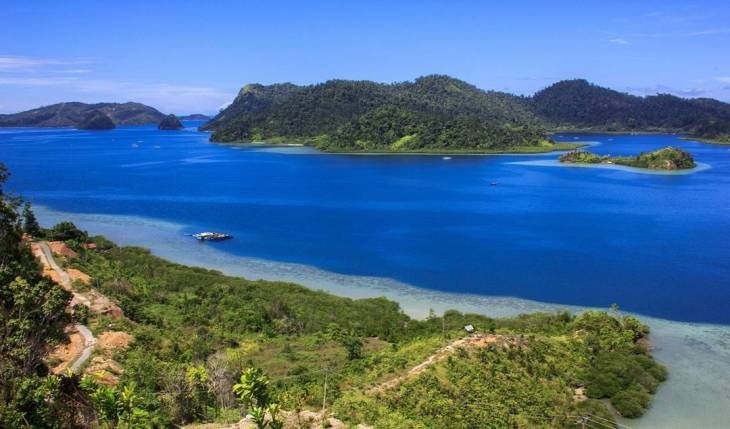 Sungai Nyalo Village is located in the District of Koto XI Tarusan, Pesisir Selatan Regency, West Sumatra. This coastal village has beach and hill destinations that are a mainstay with stunning views of the rocks that make up the island.
Although not well known by local tourists, it turns out that many tourists have visited this village and call it the "Paradise of the South."
6. Madobak Village, Mentawai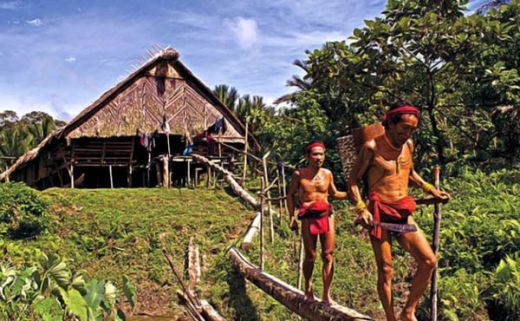 The Mentawai Islands are one of the popular destinations in Indonesia, both for local tourists and tourists.
Apart from its marine potential, it turns out that the Mentawai Islands are also known for three traditional villages that still have strong customs, one of which is Madobak Village.
Apparently, this village is known as the village that has the oldest tattoo culture in the world
7. Taman Sari Village, Banyuwangi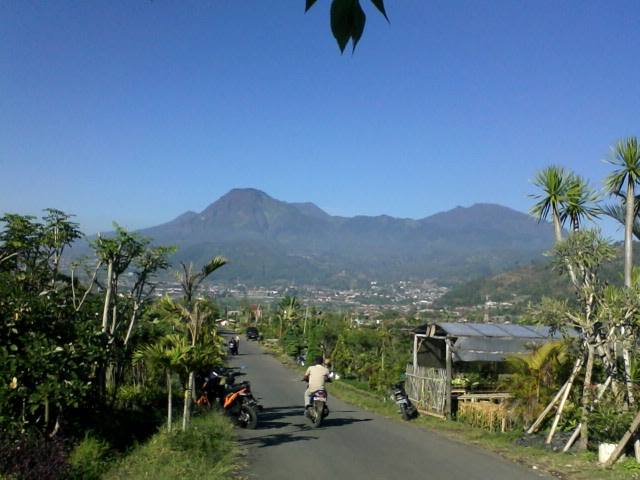 Located in the Gunung Ijen area, Licin District, Taman Sari Village is a village that has been inaugurated as a Tourism Village.
This village consists of three integrated villages, namely Kampung Susu, Kampung Penambgan, and Kampung Bunga.
One of the attractions of this village is the unique culture of the Using people who are indigenous people in Banyuwangi Regency.
8. Pujon Kidul Village, Malang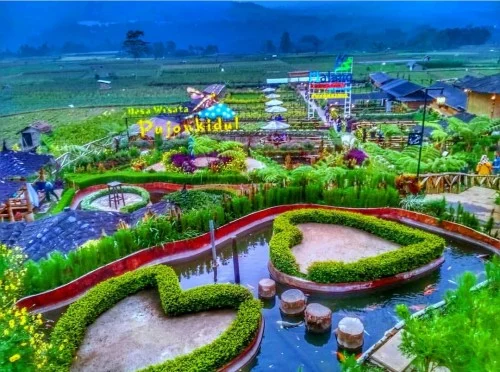 The combination of mountain views and rice fields is Pujon Kidul Village, Malang.
This village also offers agribusiness attractions such as plantations, livestock, and processing.
9. Seigentung Village, Gunung Kidul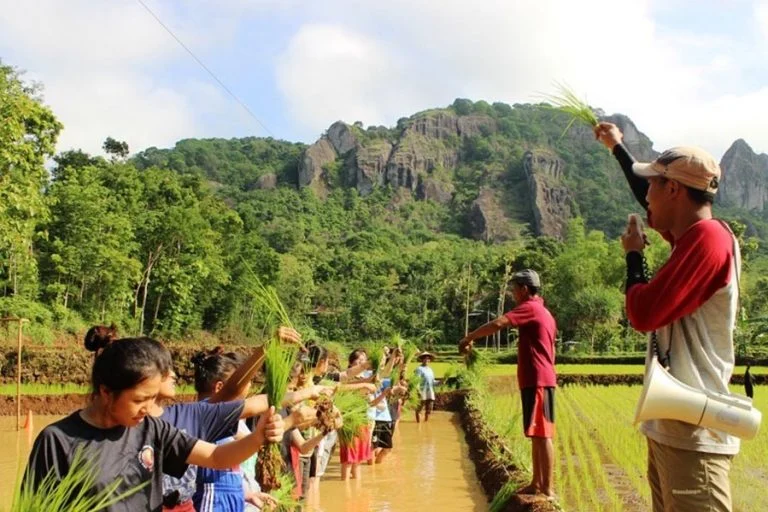 For those of you who like highlands, Seigentung Village really deserves your consideration.
This village was named in the most advanced science and technology category. The local government made it a superior value.
10. Ubud Village, Gianyar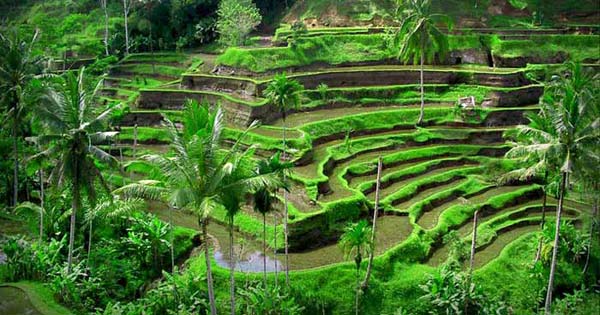 Since it was written in the book Eat, Pray, Love by Elizabeth Gilbert, Ubud Village has gained international popularity.
Ubud village is famous for its unique culture and people to attract many tourists.