With so many things to do in Bali, we know it can get overwhelming especially when planning for your first trip there. Fret not, we got you covered with our top picks, all covered by the Bali Pass!
1. Bali Swing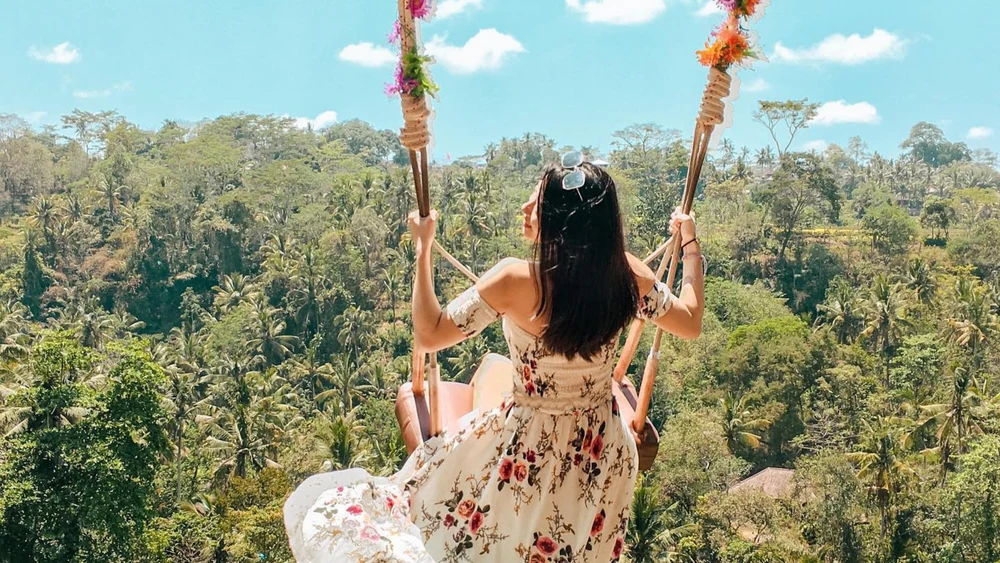 Kickoff your trip in full swing by heading over to Bali's most Instagrammable spot, the Bali Swing! This iconic attraction will take you to new heights as you dangle from 10 meters, 20 meters, and 78 meters above the Indonesian jungle. This one's not for the scaredy cat! But if you manage to face your fear—trust us, the spectacular views of the Indonesian Jungle and Tegenungan Waterfall are worth it!
If you aren't a fan of heights, better take your photos at the many "hanging nests" scattered around the playground.
2. Nusa Penida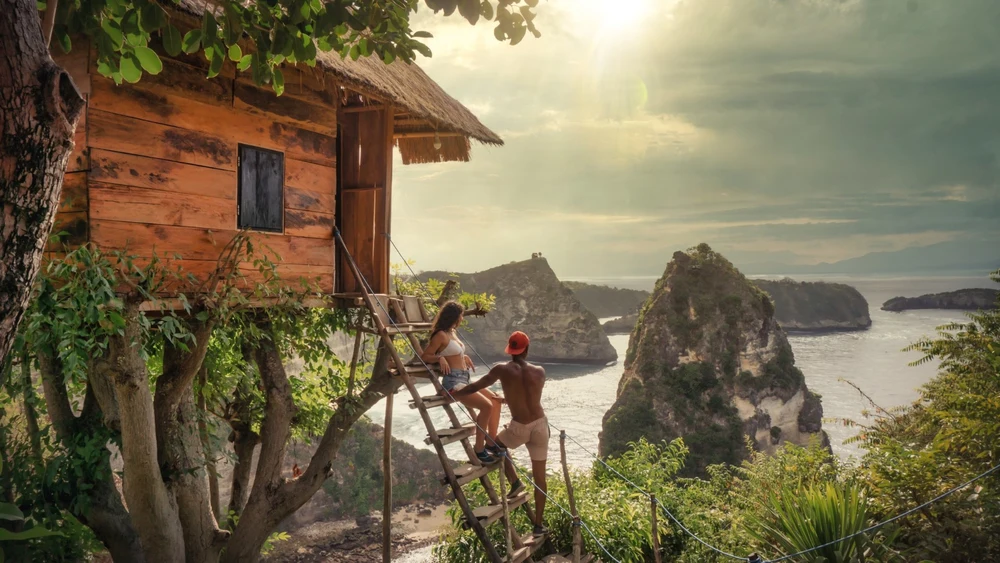 Another gem you can hit up using your Bali Pass is the idyllic island of Nusa Penida. Where giant manta rays love to hang and pearly white sands decorate the shores, this piece of paradise is simply jaw-dropping. Enjoy plenty of fun things to do on Bali's most magical island as you explore gorgeous beaches, discover hidden lagoons, swim with the rays, and even hike down Kelingking's famous T-Rex-shaped cliffs.
3. Bali Zoo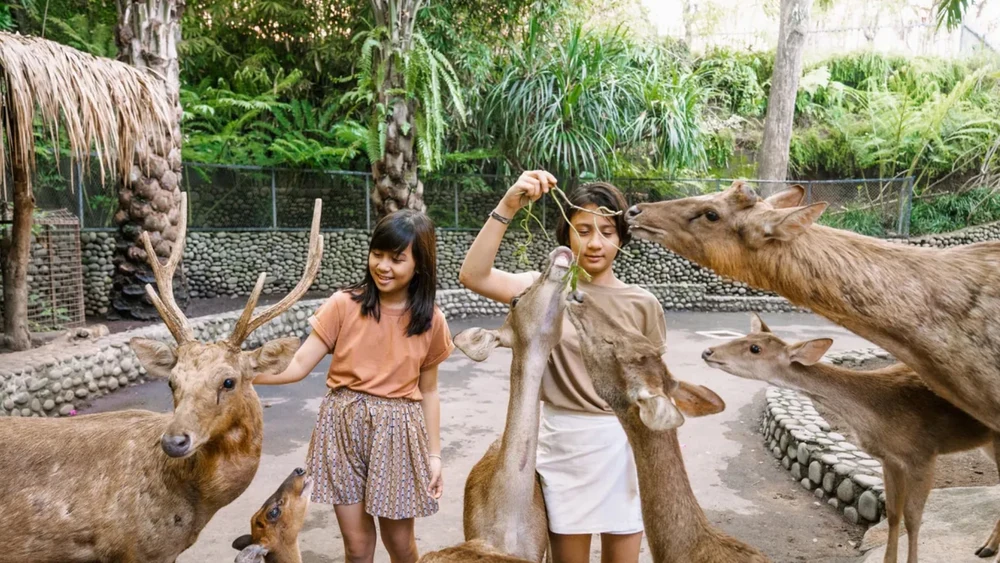 Raise your hands if you love animals! Yours better be up because this time we're on our way to the Bali Zoo, home to over 5,000 creatures, 600 species, and plenty of animal-friendly fun! Grab the chance to meet the ferocious Bengal Tiger, get down and dirty with the Sumatran Elephants, and dine with the orangutans. Yes. You read that right! 
4. Garuda Wisnu Kencana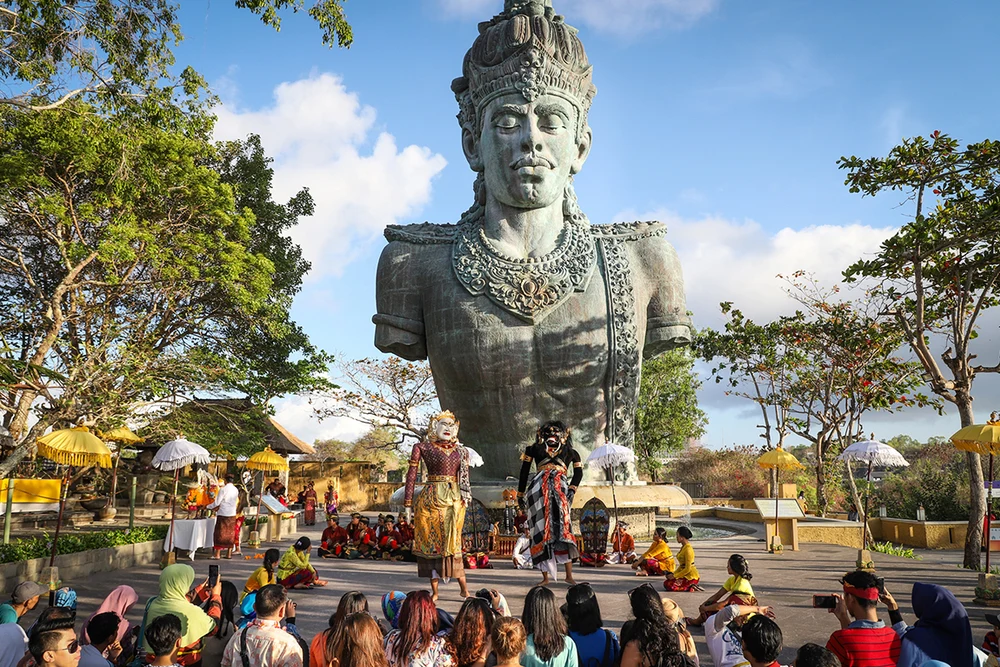 It's only travelers who've been to Garuda Wisnu Kencana (GWK) can say they've experienced the true Bali spirit. This cultural landmark is the main hub for historical walks, cultural performances, and a truckload of Instagrammable spots on the island. Get inspired by Hindu mythology as you flit from temples to theatres. Along the way, you'll bump into some interesting characters, such as Vishnu standing 75 meters tall and Wisna guarding the plaza.
5. Waterbom Bali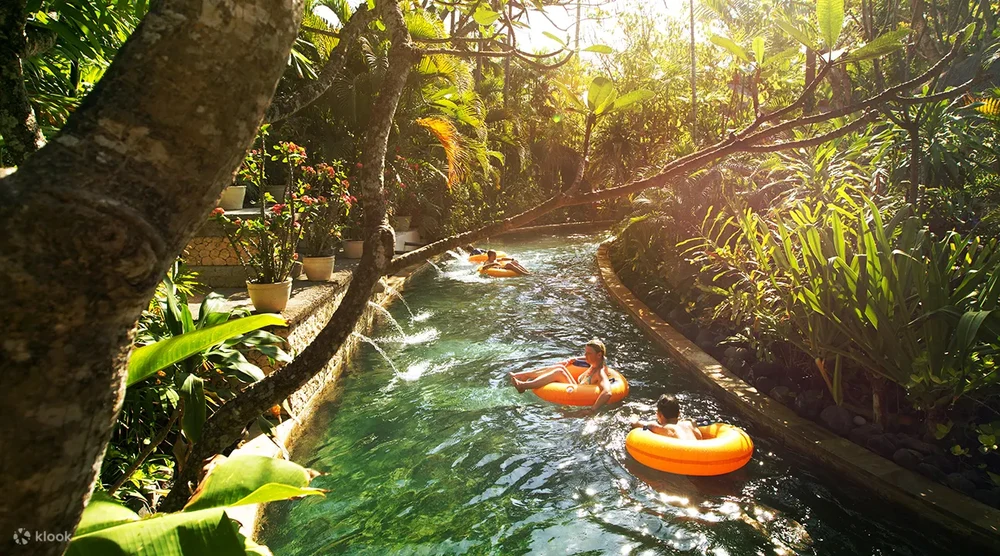 Take a break from Bali sightseeing tours with a jam-packed day of slipping and sliding at the largest waterpark in town, Waterbom Bali! Slosh through the longest waterslide in the world, the Constrictor, or brave the Climax, the fastest ride in the park. Whatever it is, it's sure to get your heart pumping!
6. Ayung White Water Rafting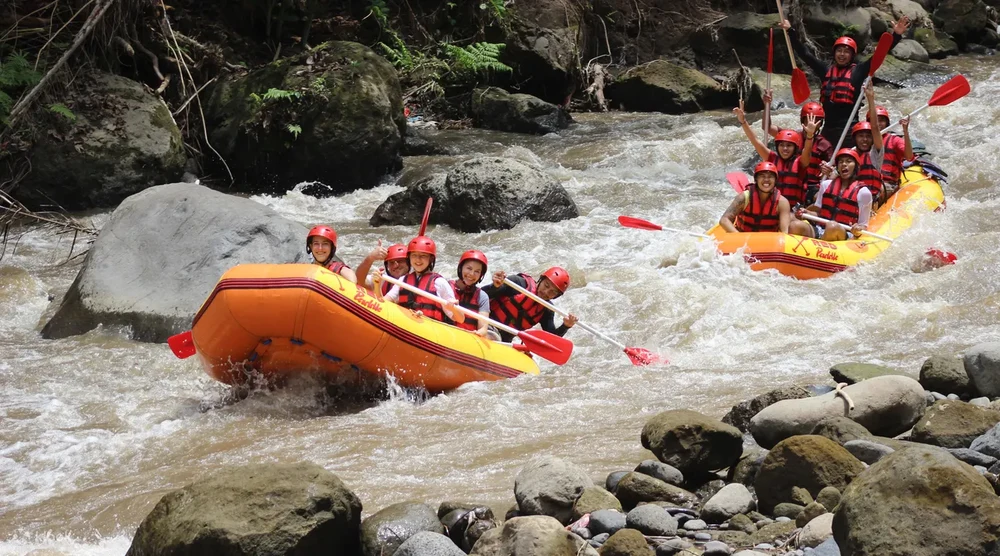 Feeling the heat in Bali? You can always cool off as you paddle down Ayung River's rapid white waters. The best part is you don't need to be an expert to enjoy this Bali Pass activity! Whether it's your first or hundredth time going water rafting, Ayung River's 11km trail offers a moderate cruise at the heart of Bali's lush rainforests. 
7. Tanjung Benoa Bali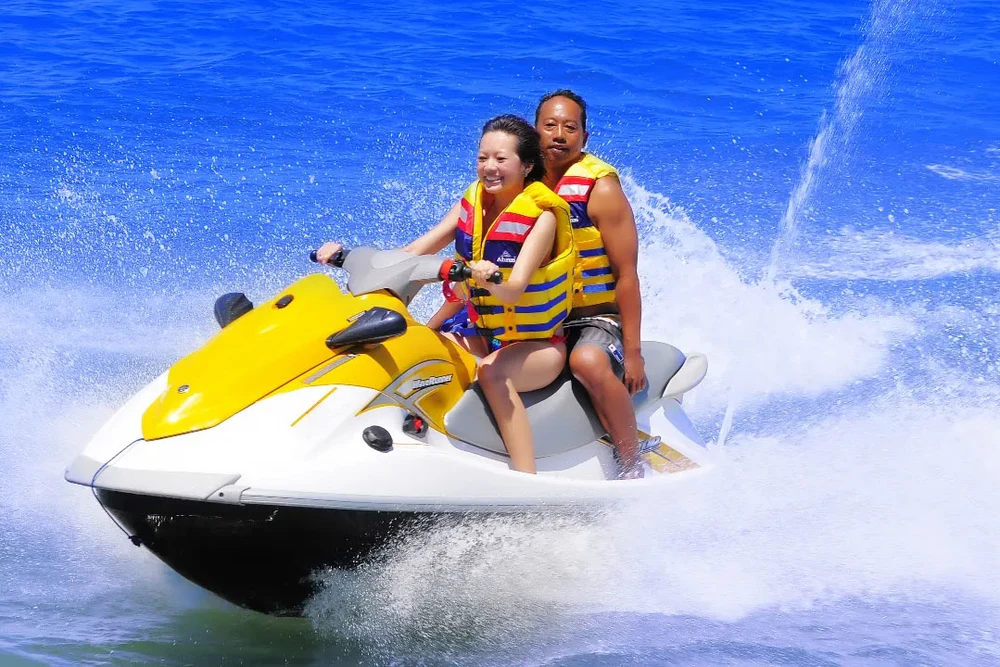 Thrill-seekers can try out extreme watersports at Tanjung Benoa. Aside from water parks and white water rafting, your Bali experience wouldn't be complete without spending a fantastic day at Tanjung Benoa Beach jet-skiing, banana boat riding, wakeboarding, and scuba diving!
8. Emi ATV Ride in Ubud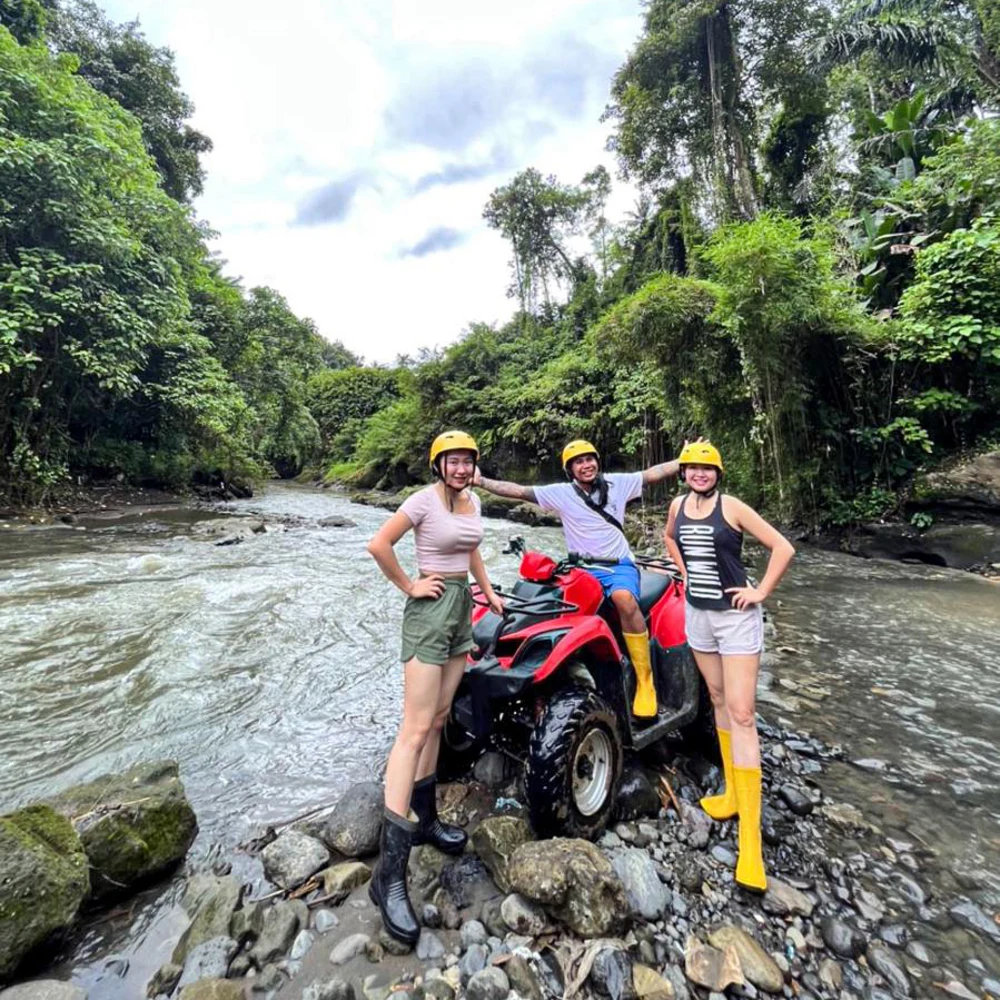 Google "things to do in Bali" and we're sure that ATV rides come up at the top of the list. There's nothing like exploring the Bali jungle with a cool ride! This Bali Pass activity will challenge you with slippery slopes, steep climbs, and bumpy terrains. As a reward, you'll get spoiled by the spectacular landscapes of the Balinese rice fields, hidden caves, and local villages.
9. Lluvia Spa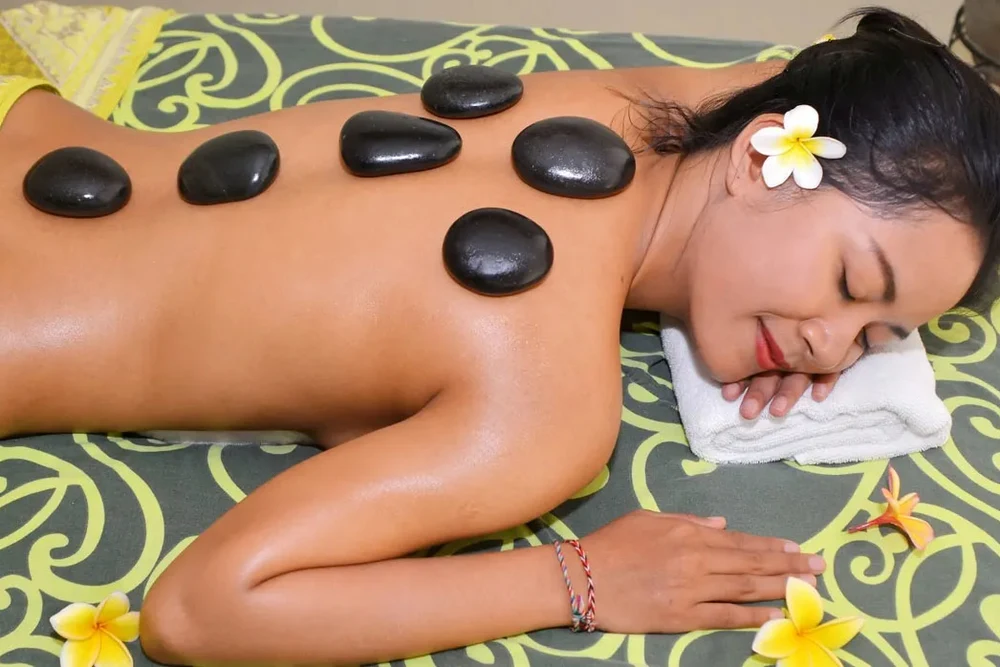 Feeling a bit beaten down? After an action-packed day of adventure, it's finally time to slow down, switch off, and unwind at Lluvia Spa. Treat your muscles to a traditional hot stone massage and aromatherapy! This 2-hour pamper sesh, which is part of the Bali Pass activities that you can choose from, will have you leaving all your worries behind!