Munduk Bali is a hidden gem nestled amidst lush rice terraces, serene waterfalls, and misty mountains. This charming village offers a tranquil escape from the bustling tourist hubs of Bali. The cool, refreshing climate and stunning natural scenery make it a perfect retreat for nature enthusiasts and those seeking a break from the island's crowded beaches. The trekking trails leading to cascading waterfalls like Munduk and Melanting are nothing short of mesmerizing, offering a glimpse into Bali's untouched beauty.
The village itself exudes a serene ambiance, with traditional Balinese homes and small-scale farms dotting the landscape. It's a place to unwind, rejuvenate, and immerse oneself in the authentic culture of Bali.
The local hospitality is warm and genuine, and there are some charming accommodations that blend seamlessly with the natural surroundings. For those seeking a peaceful and off-the-beaten-path experience in Bali, Munduk is an absolute must-visit destination.
5 Great Things to Do in Munduk Bali
Explore Munduk Waterfall and Surrounding Trails
Munduk Waterfall is a hidden gem nestled in a lush, tropical forest. The journey to the waterfall is an adventure in itself, as you navigate through narrow pathways and dense vegetation.
The sight of the cascading water, surrounded by vibrant greenery, is truly mesmerizing. It's an ideal spot for nature enthusiasts, photographers, or anyone seeking a tranquil escape.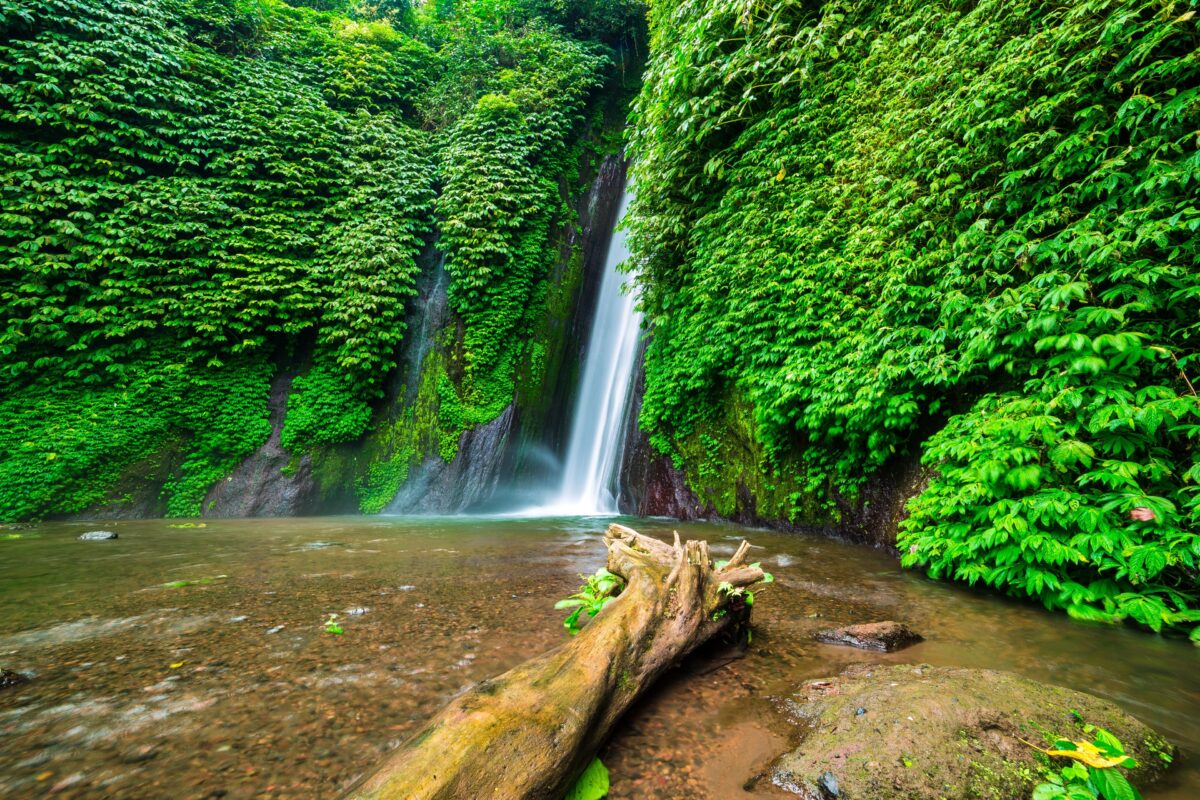 Additionally, there are several trekking trails around the area that lead to other captivating waterfalls, such as Melanting and Red Coral Waterfalls, providing ample opportunities to immerse yourself in Bali's untouched beauty.
Visit the Twin Lakes of Buyan and Tamblingan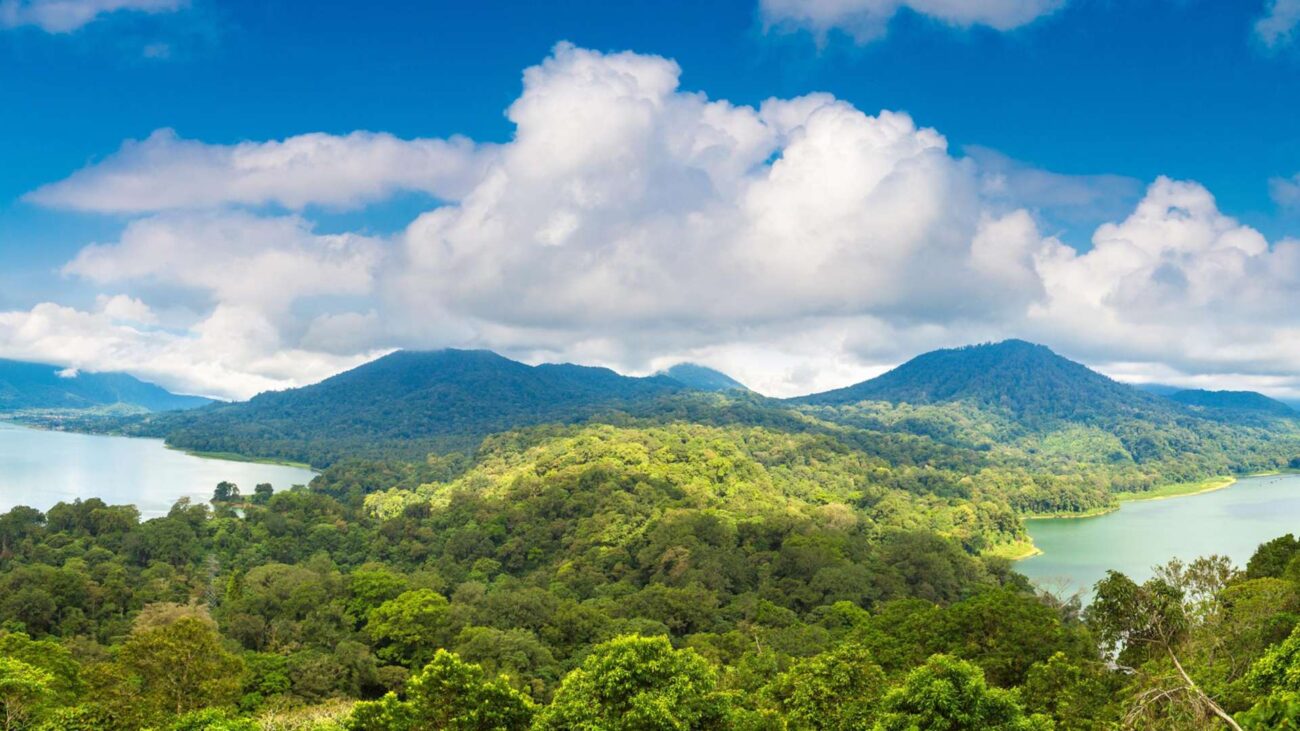 These serene twin lakes offer a peaceful respite from the bustling tourist spots in Bali. The cool, mountainous climate creates a refreshing atmosphere, making it an excellent place for a leisurely stroll or a scenic drive. Surrounded by mist-covered mountains, the lakes are perfect for photography, and there are small cafes and viewpoints that offer stunning panoramas.
You can also rent traditional paddle boats and explore the tranquil waters, adding a touch of adventure to your visit.
Trek to the Hidden Gem – Melanting Waterfall
For those seeking a more challenging trek, a journey to Melanting Waterfall is a must. The trail winds through dense jungle, across streams, and over rocky terrain, providing an exhilarating experience for adventure seekers.
As you approach the waterfall, the roar of the cascading water grows louder, building anticipation for the breathtaking sight that awaits. Melanting Waterfall is a powerful and awe-inspiring natural wonder, surrounded by a lush amphitheater of vegetation. It's a truly rewarding adventure for those willing to put in the effort.
Visit Ulun Danu Bratan Temple
While not directly in Munduk, Ulun Danu Bratan Temple is a short drive away and is a must-see attraction in the region. Perched on the shores of Lake Bratan, this iconic Balinese temple is dedicated to the goddess of the lake, Dewi Danu.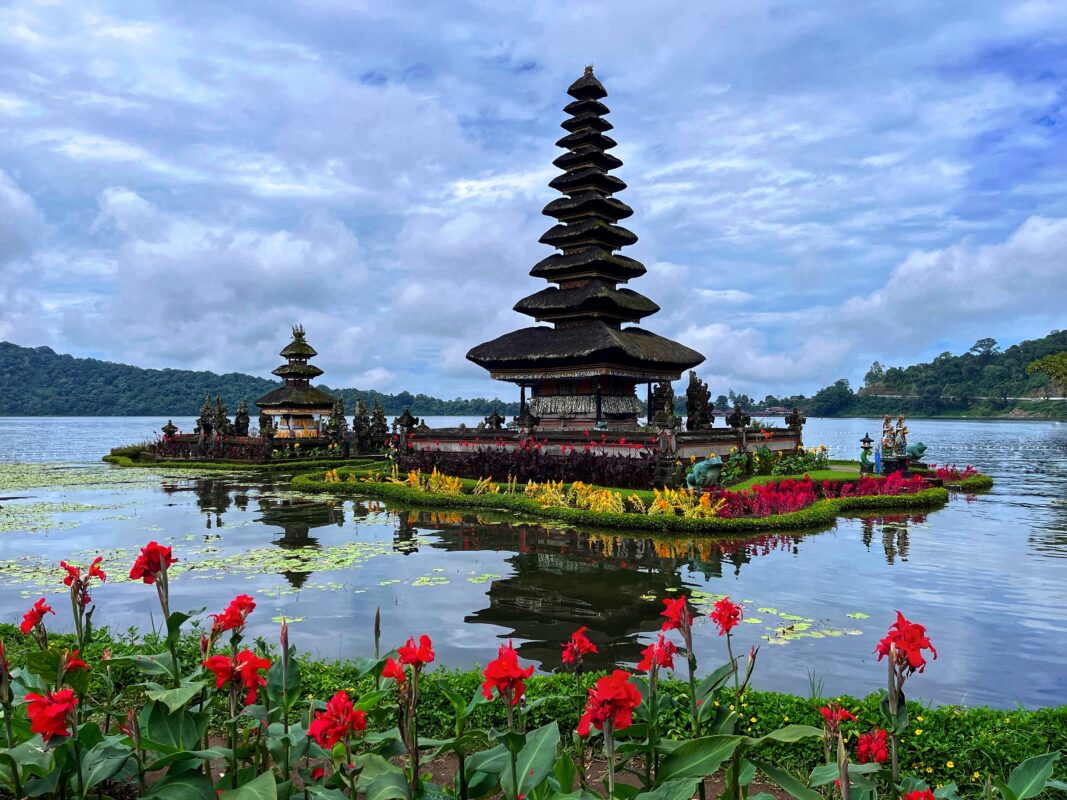 The temple's picturesque setting against the backdrop of mist-covered mountains and the serene lake is a sight to behold. The well-maintained gardens and intricate architectural details add to the beauty of this spiritual site, making it a wonderful place to explore and photograph.
Take a Spice and Coffee Plantation Tour
Munduk is renowned for its lush spice and coffee plantations. A guided tour provides an educational and aromatic experience, as you learn about the cultivation and processing of spices like cloves, nutmeg, and vanilla.
You'll also have the opportunity to witness the intricate process of growing and harvesting coffee beans. The tour often ends with a tasting session, where you can savor freshly brewed Balinese coffee while enjoying panoramic views of the surrounding plantations.
How to get to Munduk, Bali
Munduk is located in the north of Bali, but relatively easy to get to by car or motorbike. From both Ubud or Canggu, it is about a 2-3 hour drive up into the mountains. Contact our friend Yande below to arrange your transport.
Where to stay in Munduk
Munduk offers a good selection of guesthouses and hotels for every kind of price category. Plan to spend one or two nights in this area if you want to do all the things to do in Munduk.