Alas Harum Agrotourism or so popular as Alas Harum Bali – Tegallalang is famous for its rice terraces that are often used as photo spots for tourists when visiting Gianyar Regency, Bali. However, there is also one tourist spot in the middle of rice fields that offers a variety of interesting activities, namely Alas Harum Agrotourism.
Based on the information on its official website, Alas Harum Agrotourism has six unique photo spots. Tourists can also play on bicycles or extreme swings, and buy Luwak coffee at the Alas Harum Store.
The photo spots are Dancing Bridge, Birds Nest, Pekak Brayut, Gorilla, Glass Flooring, and Education Temple. For Dancing Bridge, Alas Harum Agrotourism or Alas Harum Bali offers a photo experience on a swinging bridge. In addition to taking pictures, the place can be used to see the view of Tegallalang's typical terraced rice fields, as well as the river flow below.
Check out some complete reviews about Alas Harum Agrotourism tourist attraction which is famous for its green vibe below:
What is Alas Harum Agrotourism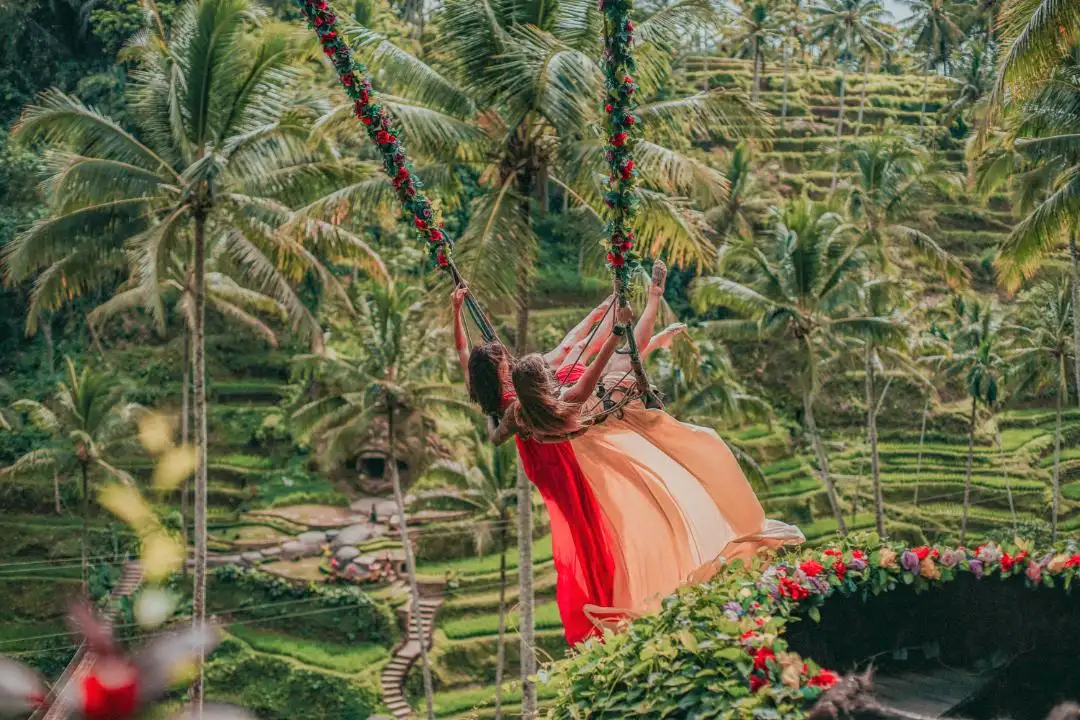 Alas Harum Agrotourism is a farm and tourism destination located in Jl. Raya Tegallalang, Tegallalang, Bali, Indonesia. It is a popular destination for visitors who are interested in experiencing the natural beauty of Bali and learning about traditional farming techniques.
The agrotourism destination offers a variety of activities for visitors, including rice field treks, cooking classes, and village tours. It is also a popular venue for events and weddings.
Things to do in Alas Harum Agrotourism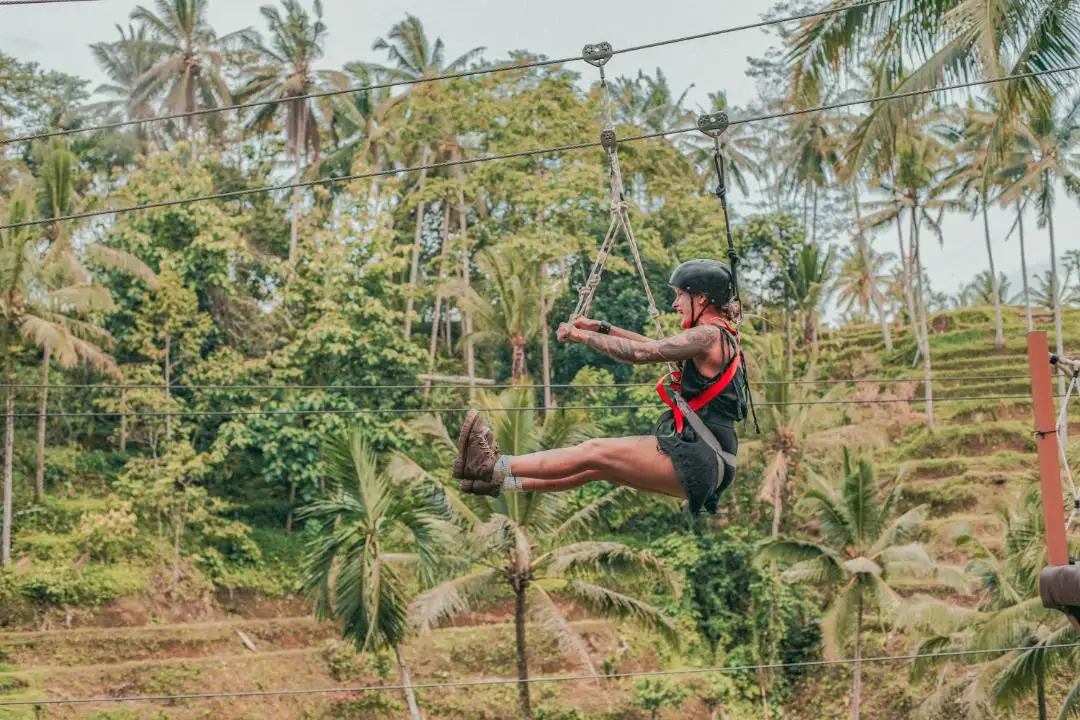 There are a variety of activities that visitors can enjoy at Alas Harum Agrotourism in Bali, Indonesia. Some activities that may be available include:
Rice field treks: Visitors can take guided walks through the beautiful rice fields of Bali and learn about traditional farming techniques.
Cooking classes: Visitors can take part in cooking classes and learn how to prepare traditional Balinese dishes using fresh, local ingredients.
Village tours: Visitors can take guided tours of the local village and learn about the culture and traditions of the Balinese people.
Cultural performances: Visitors may have the opportunity to watch traditional Balinese dance and music performances.
Events and weddings: Alas Harum Agrotourism is a popular venue for events and weddings, with beautiful outdoor spaces and facilities for hosting events.
Relaxation and rejuvenation: Visitors can relax and rejuvenate in the peaceful natural surroundings of the agrotourism destination, enjoying the beauty of the rice fields and the fresh air.
Tips for visiting Alas Harum Agrotourism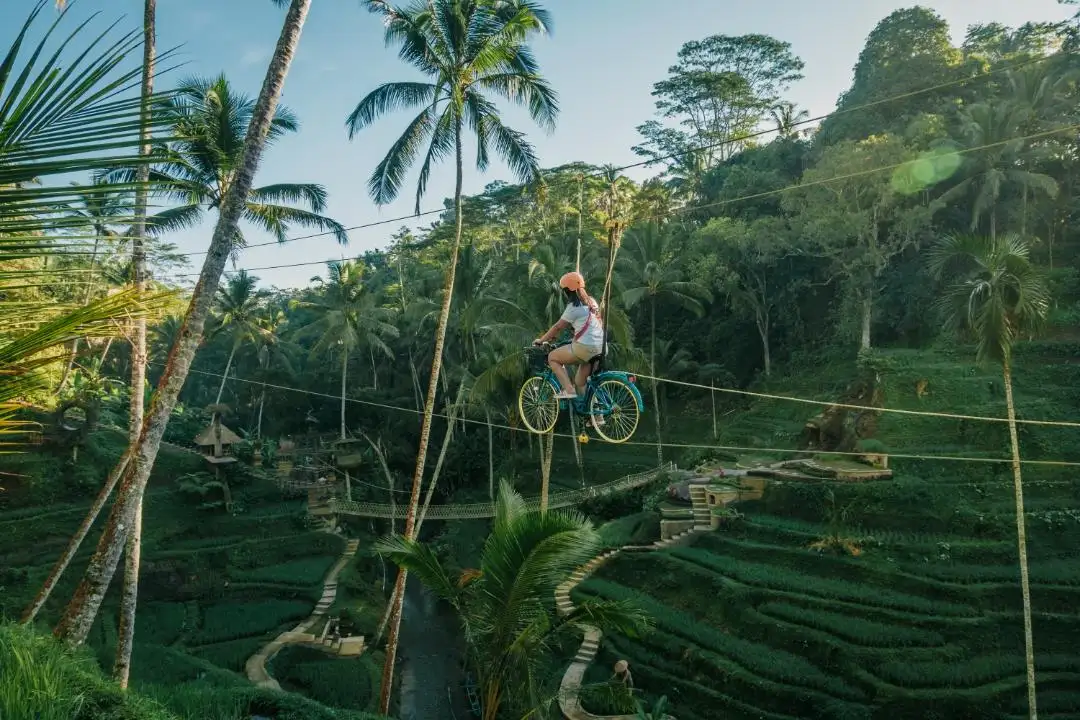 Here are a few tips for visiting Alas Harum Agrotourism in Bali, Indonesia:
Make sure to bring sunscreen and a hat to protect yourself from the sun, as the weather in Bali can be hot and humid.
Wear comfortable shoes, as you may be walking through the rice fields and village.
Bring plenty of water to stay hydrated.
Respect the local culture and customs by dressing modestly and behaving respectfully.
Consider purchasing souvenirs from local artisans to support the local community.
Don't forget to bring your camera to capture the beautiful scenery and memorable experiences at Alas Harum Agrotourism.
Consider purchasing travel insurance in case of any unforeseen circumstances.
Follow the guidelines and recommendations of your tour guide or staff at the agrotourism destination to ensure a safe and enjoyable visit.